Leonard DeBenedetto
Born: October 4, 1907 In New York
Died: May 27, 1997 In Bedford, NY

Sex: Male
Leonard DeBenedetto was born on October 4, 1907 in New York to parents Guiseppi Joseph and Marie Filomana (maiden name unknown) DeBenedetto. As per the 1920 U.S. Census, the family lived in Yonkers, NY. As per the 1940 U.S. Census, he lived in North Castle, NY and was married to Camilla Gatto. They had two daughters.
Emblems at his gravesite in Middle Patent Cemetery infer that he was a veteran of World War II, but no evidence has been found to verify this claim.
He died on May 27, 1997 in Bedford, NY.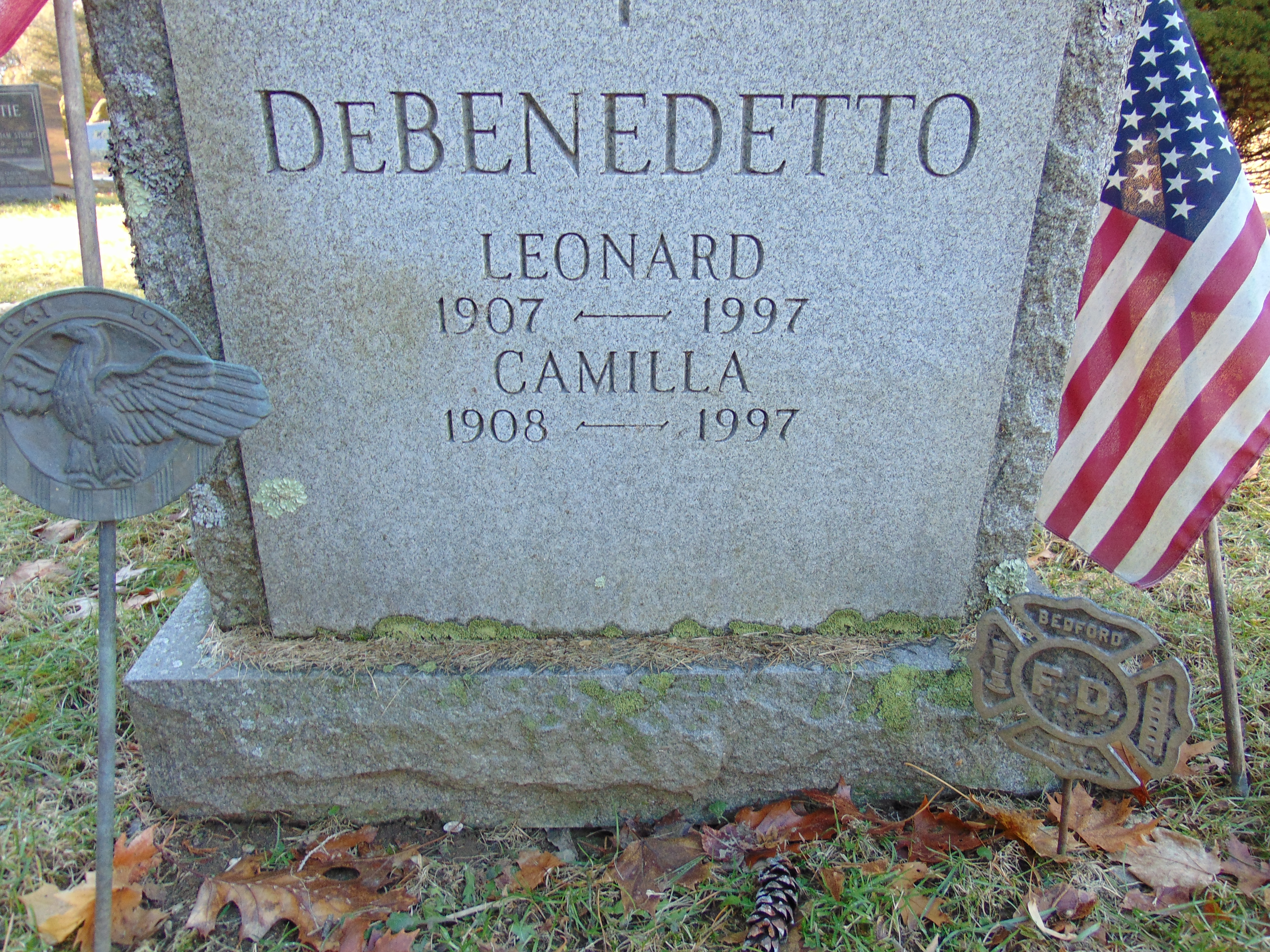 U.S. Social Security Applications and Claims Index, 1936-2007. U.S. Social Security Death Index, 1935-2014.