Eugene Clarke Davilia
Born: April 17, 1914 In Puerto Rico
Died: November 10, 2006 In Palm Beach, FL

Sex: Male
Eugene Clarke Davilia was born on April 17, 1914 in Puerto Rico (parents unknown). As per the 1925 and the 1940 Censuses, he lived in Brooklyn, NY.
He enlisted in the U.S. Army in Queens County, NY. He served with the 106th Infantry during WWII and was part of the Battle of the Bulge.
He was a Vice President of the First Federal Savings & Loan of Puerto Rico in Boca Raton, FL when he retired.
He died on November 10, 2006 in Palm Beach, FL.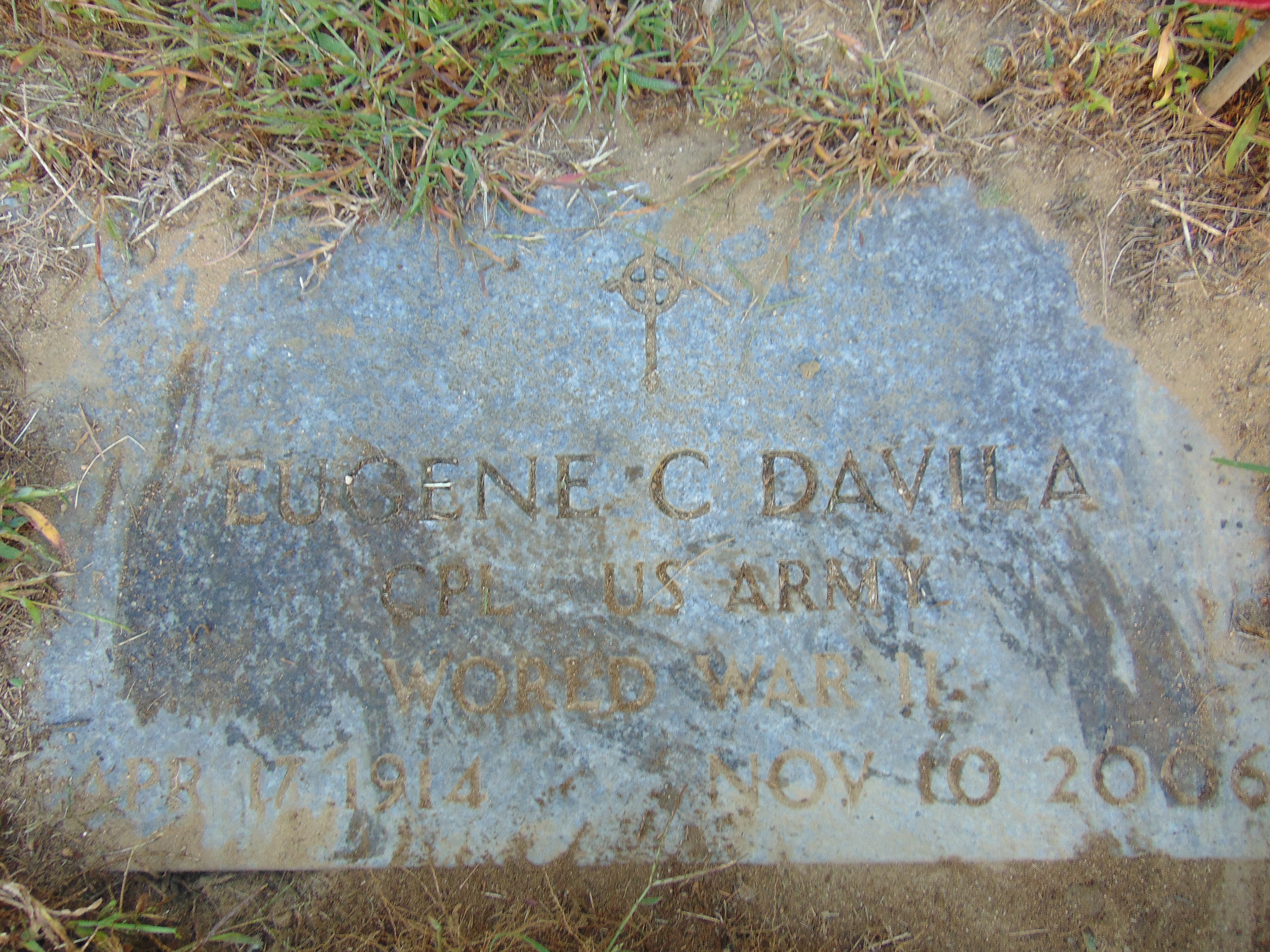 https://www.sun-sentinel.com/news/fl-xpm-2006-11-12-0611120168-story.html