David Hobby
Born: December 14, 1743
Died: February 25, 1812

Sex: Male
Revolutionary War veteran - born on December 14, 1743 (estimated). He rose through the ranks during the war (First Lieutenant, Captain, Major, and Colonel) but mainly was the Major of the Middle Patent Company of the 2nd Regiment, Westchester County Militia, New York.
He died on February 25, 1812.
No other information available.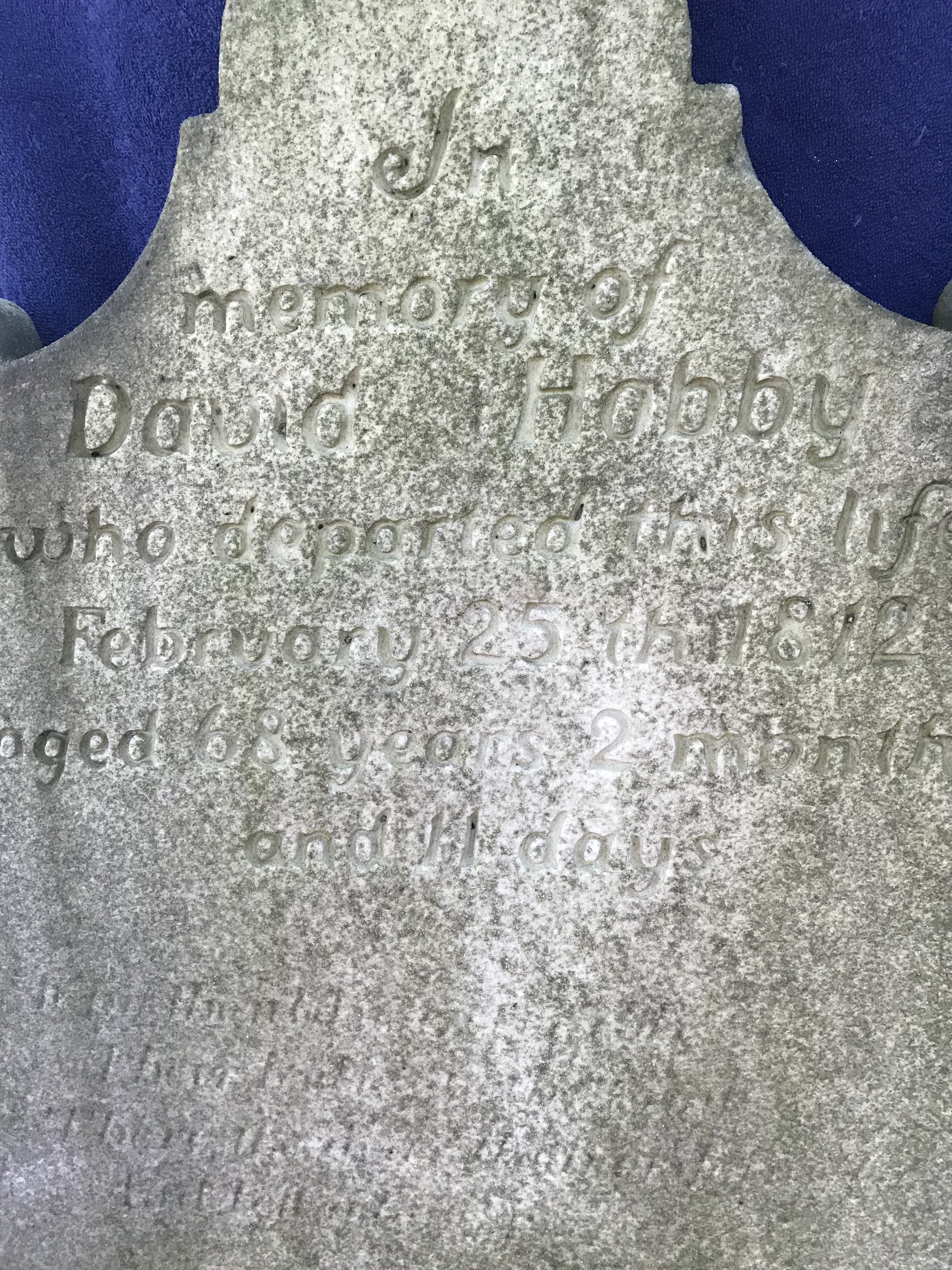 Richard Lander's list. New York in the Revolution as Colony and State, Volume 1, page #207, by the New York State Comptroller's Office. North Castle History pamphlet.