Grace M Dahms
Born: March 6, 1922
Died: July 17, 1972 In Pound Ridge, NY

Sex: Female
Grace M. Dahms was born on March 6, 1922 (place of birth and parent names unknown). Her tombstone in Middle Patent Cemetery states that she was in the U.S. Navy, but no evidence has been found to verify this information. No other information is available on her life.
She died on July 17, 1972 in Pound Ridge, NY.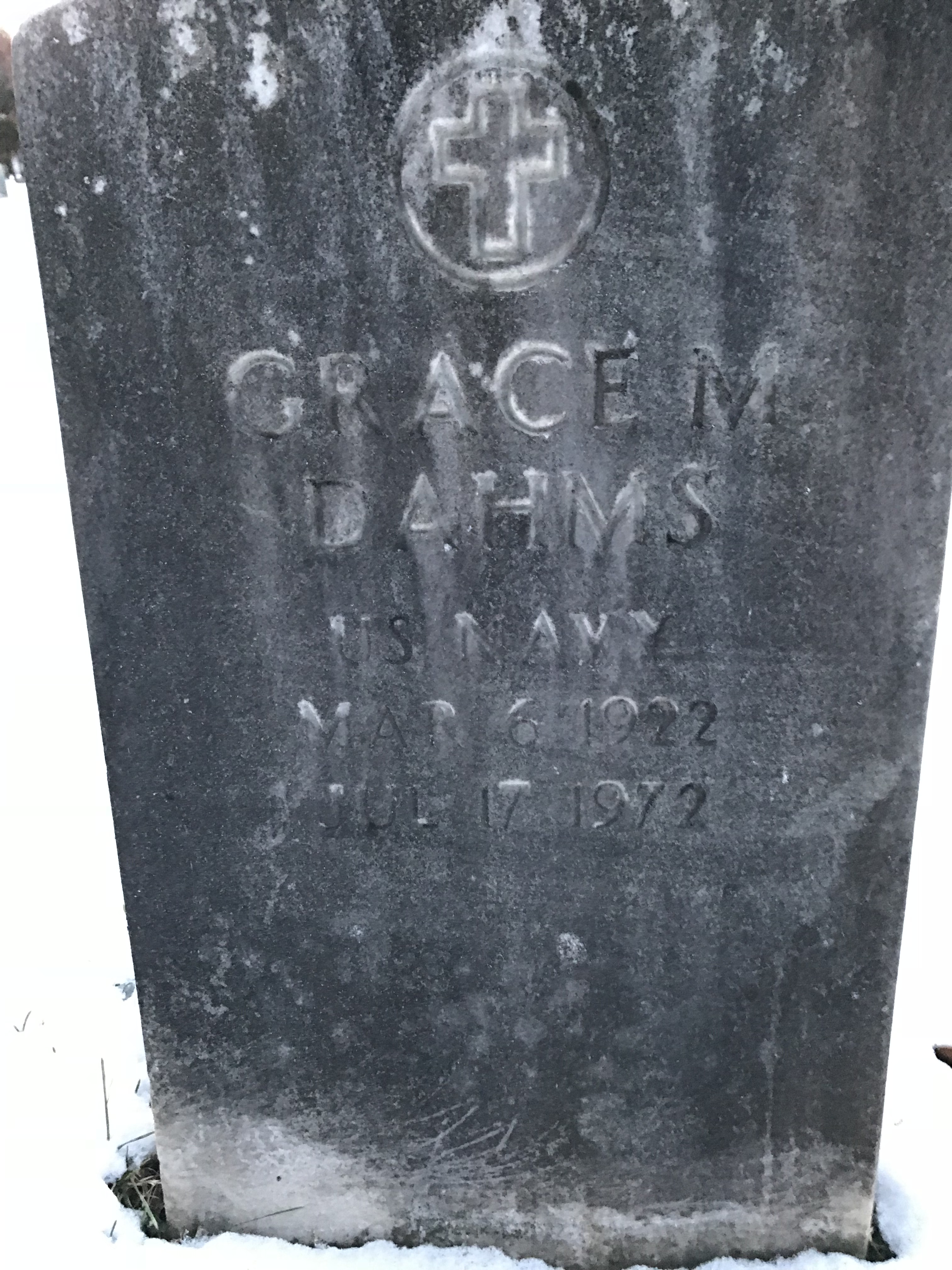 U.S. Social Security Applications and Claims Index, 1936-2007. U.S. Social Security Death Index, 1935-2014.