Richard A Cunningham
Born: October 30, 1905 In Pelham, NY
Died: February 4, 1959

Sex: Male
Richard D. Cunningham was born on October 30, 1905 in Pelham, NY to parents James Louis and Laura H. (maiden name unknown) Cunningham. As per the 1920 U.S. Census, the family lived in White Plains, NY. He enlisted in the New York National Guard on November 16, 1923 in Company "L" of the 107th Infantry Regiment. As per the 1930 U.S. Census, he was single, living in New York City and working as bond broker. He enlisted in the U.S. Army on September 17, 1942 and served in the Adjutant General Department and the Office of the Fiscal Director (Field) in Cleveland, OH. He was discharged as a Captain on December 5, 1945.
There is no further information available on his post-service life. He died on February 4, 1959 (place unknown).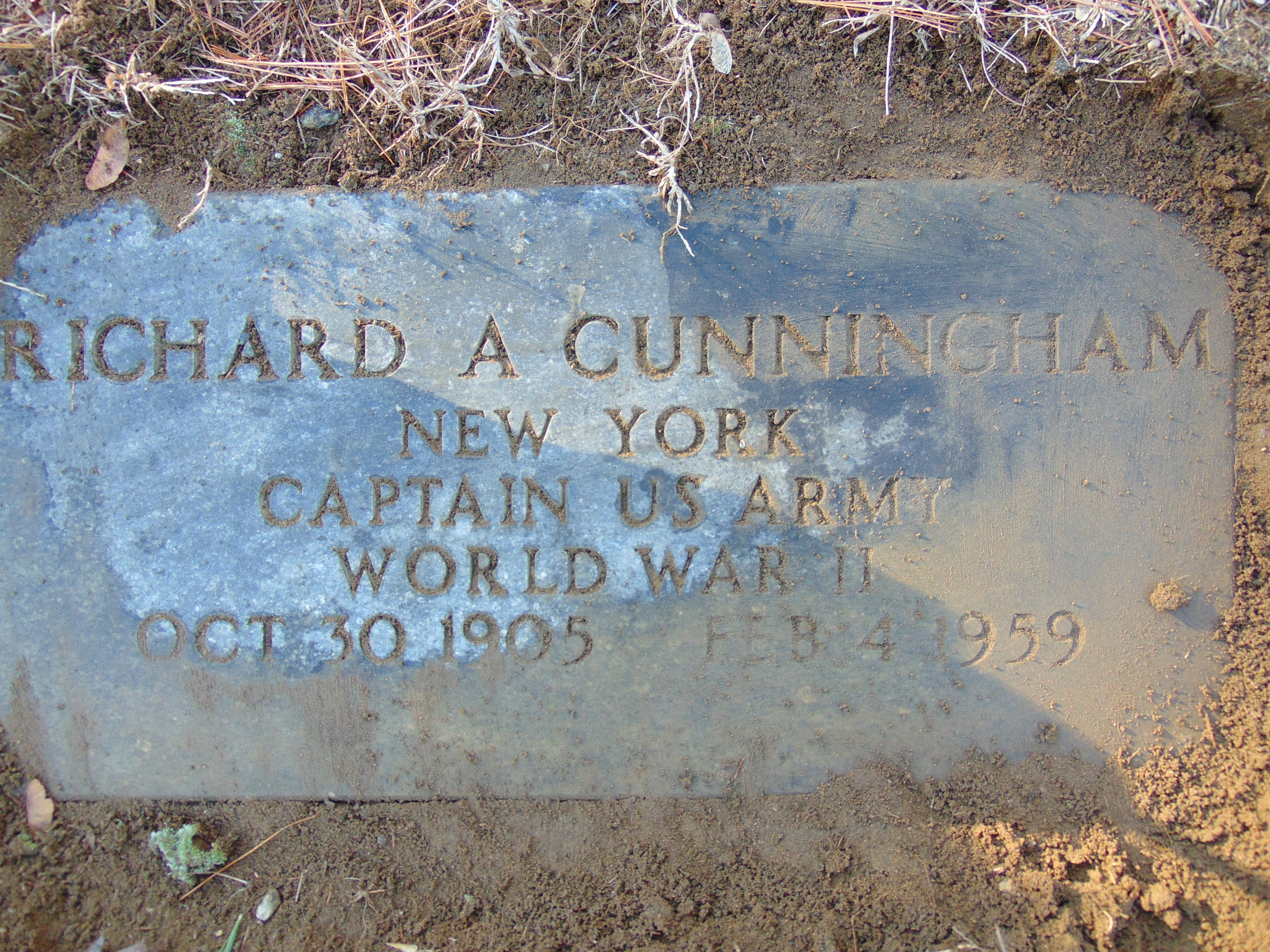 New York, New York National Guard Service Cards, 1917-54, page #487. Army serial #0493569. U.S. Headstone Applications for Military Veterans, 1925-63. U.S. Social Security Death Index, 1935-2014.