Frank P Cuccia
Born: November 16, 1914
Died: September 20, 1978 In Thornwood, NY

Sex: Male
Frank P. Cuccia was born on November 16, 1914 in New York City to parents Cesare and Assunta Pettruzzelli Cuccia. As per the 1930 U.S. Census, the family lived in the Bronx, NY. As per the 1940 U.S. Census, he was married to Angela (maiden name unknown) and living in New York City working as a laborer. He enlisted in the U.S. Army on April 27, 1942 at Fort Jay, Governors Island, NY. He was released from service on June 18, 1945. No further information is available on his service.
He married Mary C. Andriola on February 9, 1946 in the Bronx, NY. [It is uncertain if the marriage to Angela noted above is correct or if he was divorced prior to the 1946 wedding.] No other information is available on his post-war life. He died on September 20, 1978 in Thornwood, NY.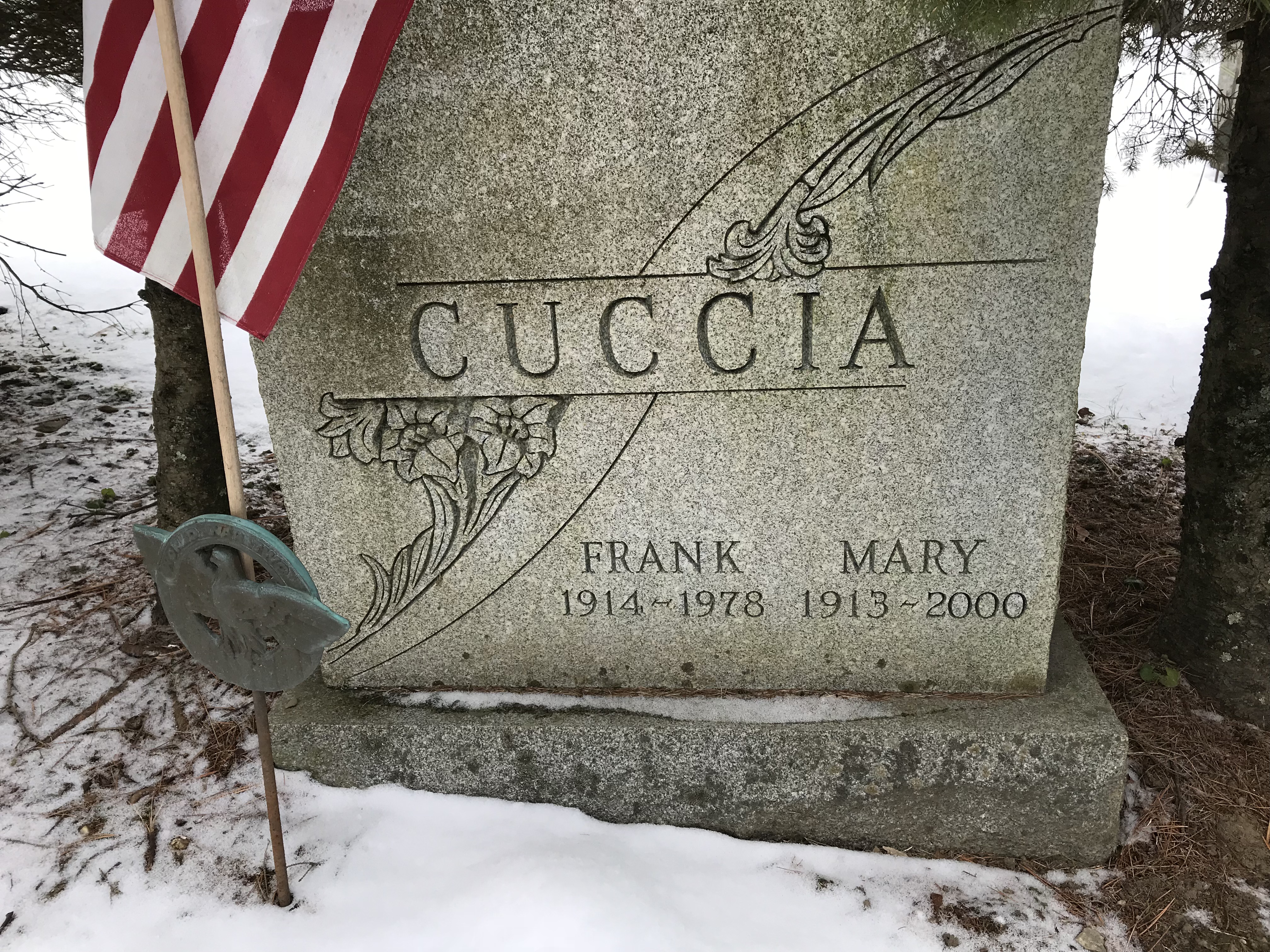 WWII Army Enlistment Records. Army serial # 32325534. New York City, Marriage License Indexes, 1907-1995, page #125. U.S. Social Security Death Index, 1935-2014. Veterans Affairs BIRLS Death File.