John Benjamin Crago
Born: November 8, 1914 In Punxsutawney, PA
Died: April 25, 1990 In Armonk, NY

Sex: Male Height: 5' 7"
John Benjamin Crago was born on November 8, 1914 in Punxsutawney, PA to parents John O. and Viola M. Coy Crago. As per the 1940 U.S. Census, he was married to Helen Corinne Bunston and living in Niagara Falls, NY working as a soda clerk. He enlisted in the U.S. Army on December 21, 1942 in New York City and was released from service on November 18, 1945. No further information on his service is available.
He was a member of the Armonk Fire Department. No other information is available about his post-war life. He died on April 25, 1990 in Armonk, NY.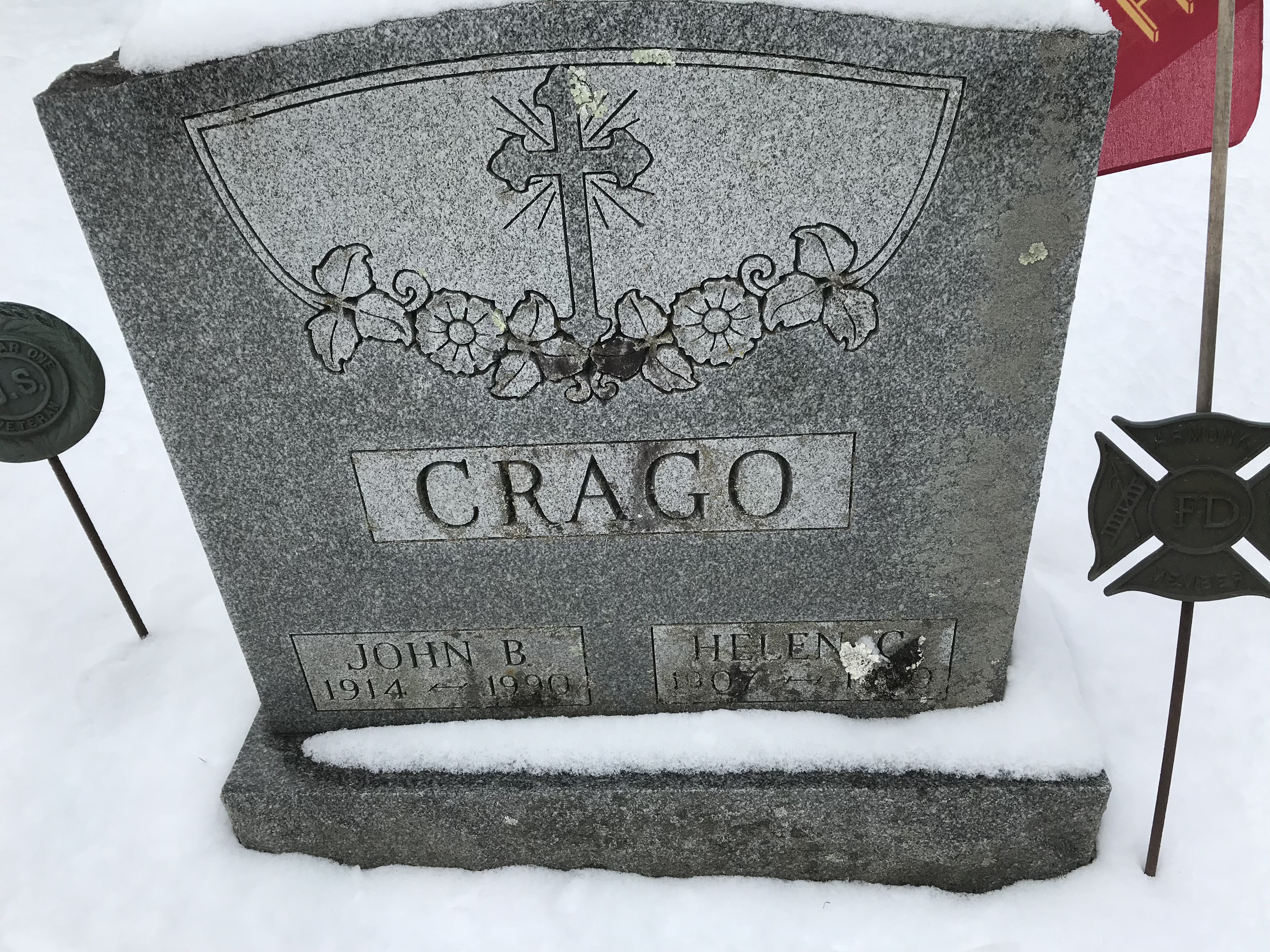 WWII Army Enlistment Records. Army serial # 32683868. U.S. Social Security Death Index, 1935-2014. Veterans Affairs BIRLS Death File.