Donald Hobby Cowles
Born: April 3, 1914 In Meriden, CT
Died: January 28, 1944

Sex: Male Eyes: Blue Height: 5' 8"
David Hobby Cowles was born on April 3, 1914 in Meriden, CT to parents Olive R. Punzelt Cowles. Prior to enlisting, he worked at M&B Manufacturing Co. and lived with his mother in New Haven, CT. He was married to Thelma Leake. He enlisted in the U.S. Navy in December 12, 1942 in New Haven, CT. He mustered into Motor Torpedo Boat Squadron #15 on May 10, 1943 as a Motor Machinist's Mate, 2nd Class. He was promoted to Motor Machinist's Mate, 1st Class (date unknown). He was killed in action on January 28, 1944 (situation and place unknown).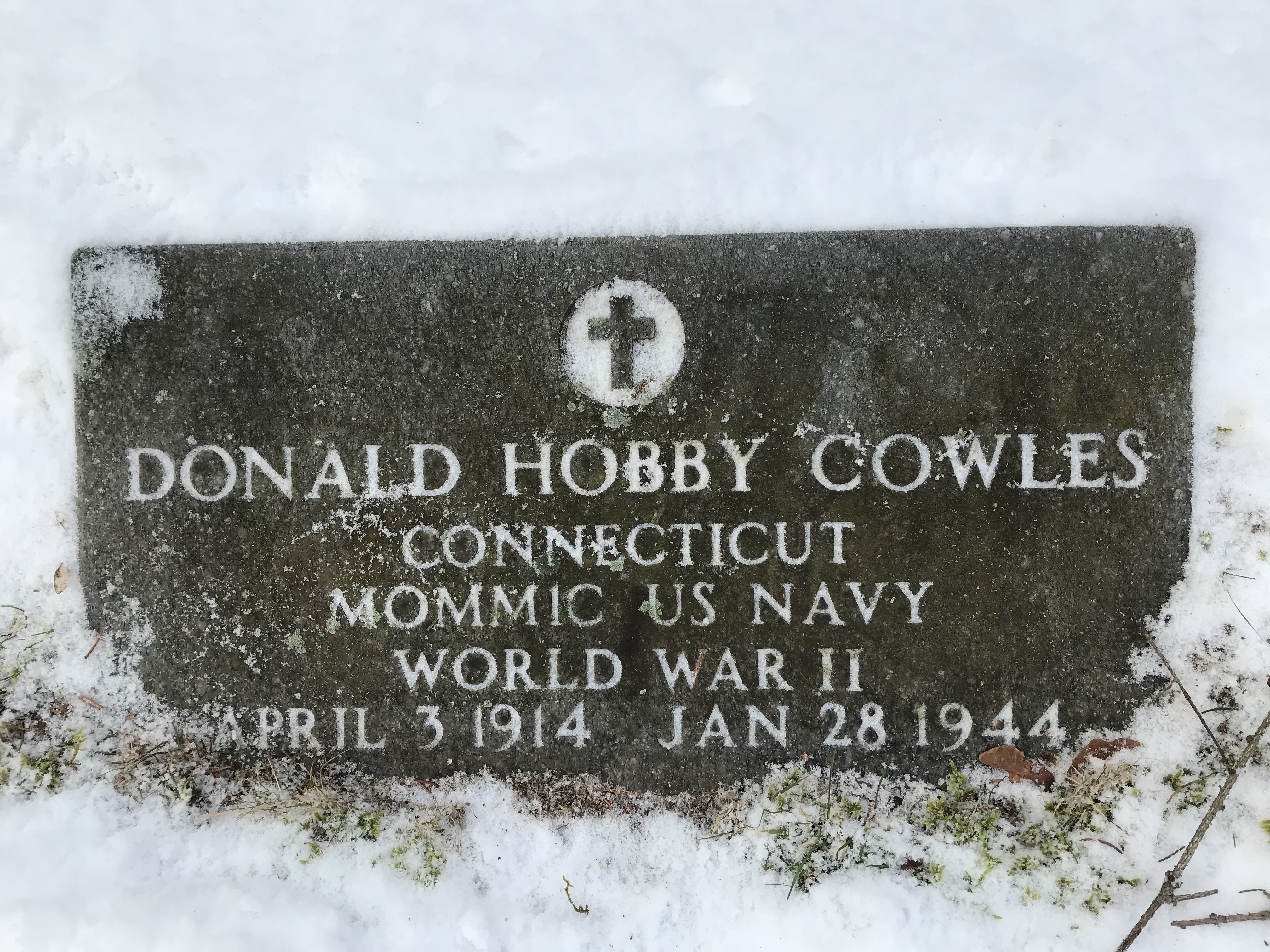 U.S. WWII Draft Cards Young Men, 1940-47. U.S. World War II Navy Muster Rolls, 1938-49, page #60. U.S. Rosters of World War II Dead, 1939-45. U.S., Navy Casualties Books, 1776-1941, page #333. U.S. Headstone Applications for Military Veterans, 1925-63. Service #6430737.