Mortimer M Cohn
Born: November 16, 1910 In Bronx, NY
Died: June 26, 1981 In Pinellas, FL

Sex: Male
Mortimer "Monty" M. Cohn was born on November 16, 1910 in the Bronx, NY to parents Joseph and Rose Bennett Cohn. As per the 1930 U.S. Census, the family was living in Brooklyn, NY. He was a Lieutenant Colonel in the U.S. Army during WWII. He served overseas from 1940-43 first in England during the German bombings and then stationed in North Africa. He returned to the U.S. stationed in Georgia at a prisoner-of-war camp*.
He married Josephine Regina Violetto on April 2, 1940 in New York City; they had two daughters and a son. He was a doctor in Armonk after the war, then retired to Florida in the late 1970s*. He died on June 26, 1981 in Pinellas, FL.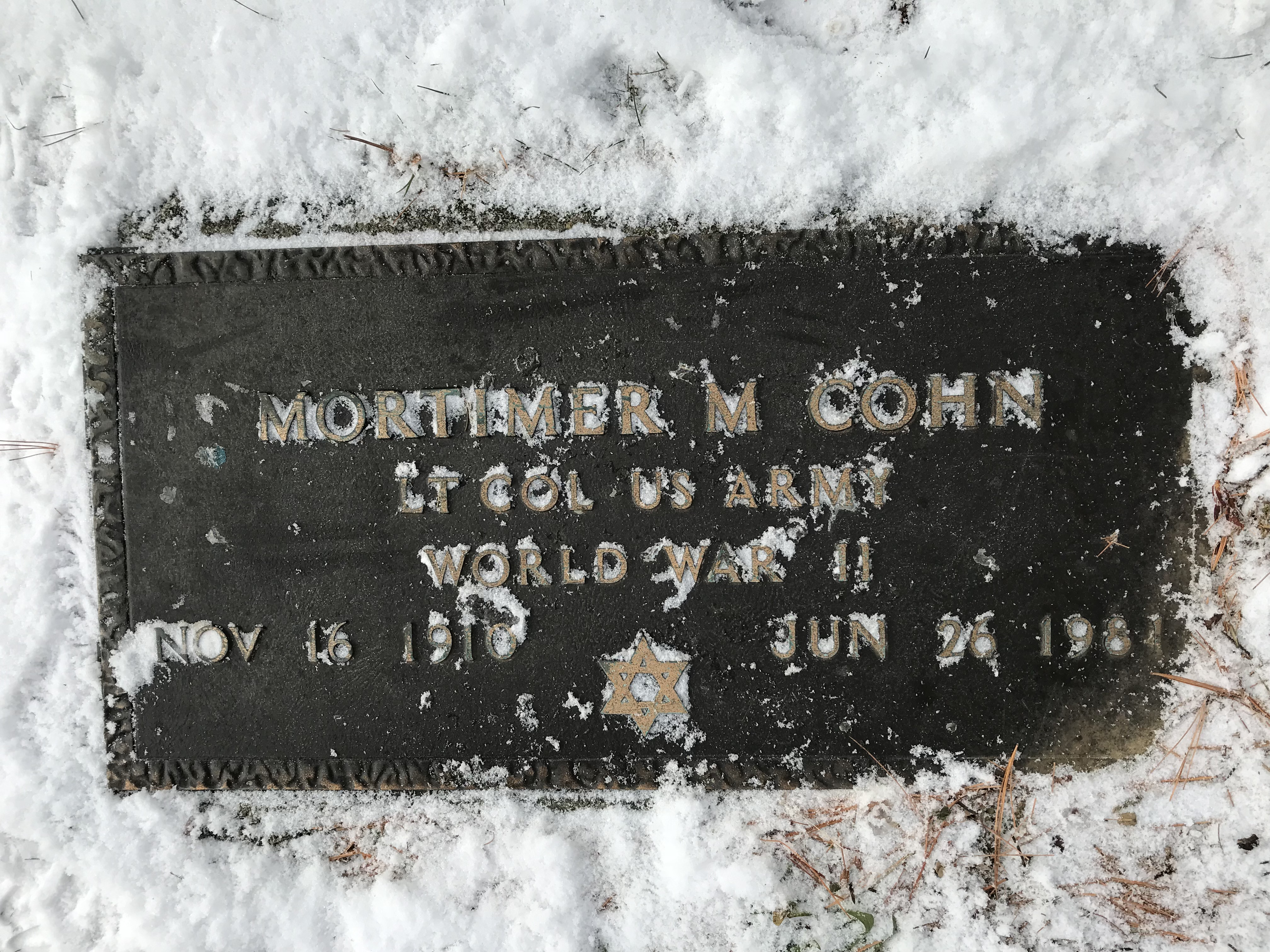 New York City, Marriage License Indexes, 1907-1995, page #241. Florida Death Index, 1877-1998. U.S. Social Security Death Index, 1935-2014. (*) Information provided by relative, Stephen Weinberg.