Alfred M Cirillo
Born: September 24, 1934 In New York, NY
Died: March 29, 2010 In Greenwich, CT

Sex: Male
Alfred M. Cirillo was born on September 24, 1934 in New York City to parents Alfredo and Antoinette Di Pasquale Cirillo. As per the 1930 and 1940 U.S. Censuses, the family lived in the Bronx, NY. He served in the U.S. Army and was released from service as a Specialist 4th Class (SP4). There is no information available to verify his service.
He was a life-long bachelor. He lived in Armonk at least by 1980. He died on March 29, 2010 in Greenwich, CT.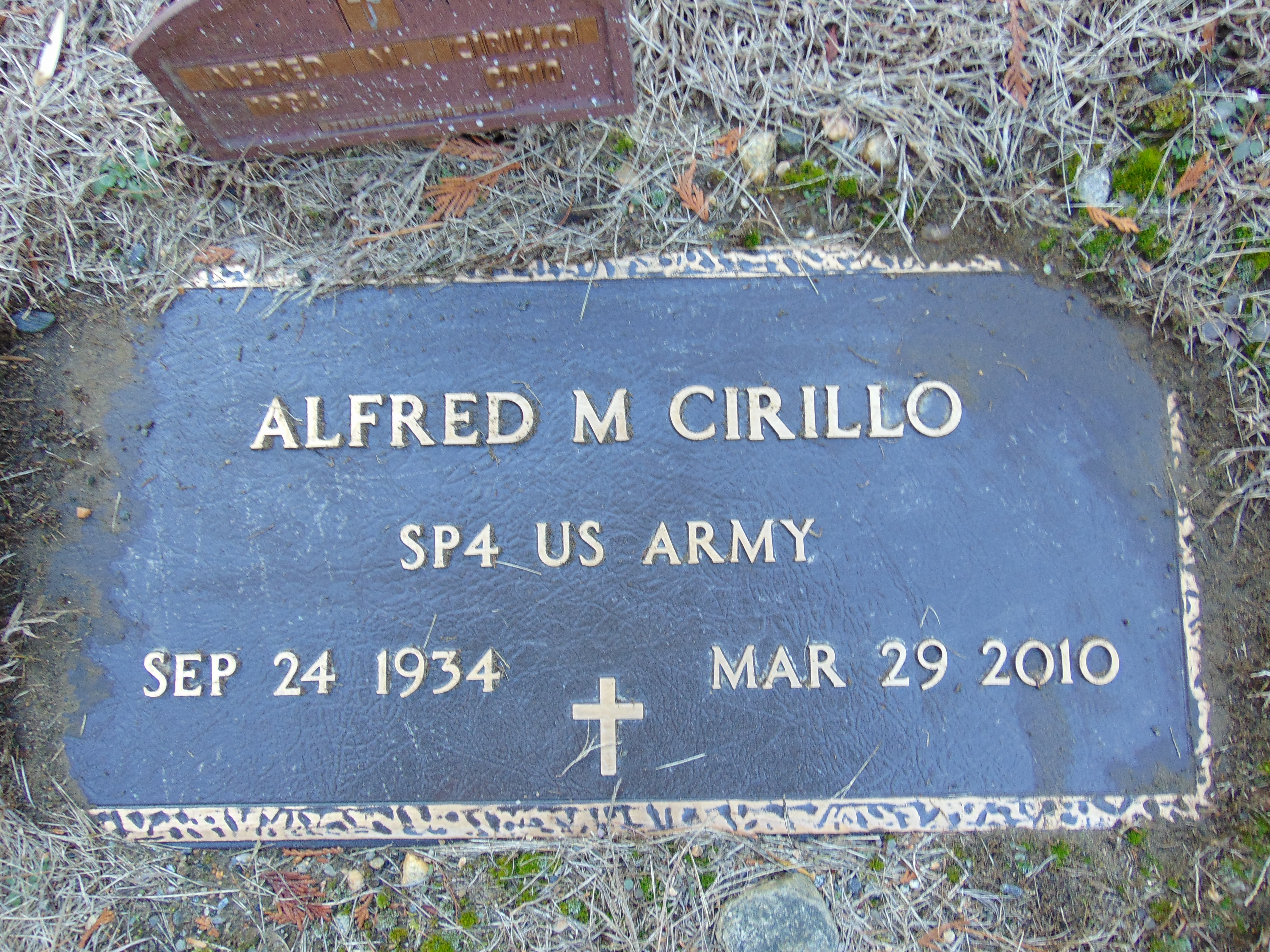 New York, New York Birth Index, 1910-65. Army serial #32814302. Connecticut Death Index, 1949-2012. U.S. Social Security Death Index, 1935-2014.