August Dominick Chimblo
Born: May 16, 1918 In Cos Cob, CT
Died: March 22, 1988 In Cos Cob, CT

Sex: Male Eyes: Brown Height: 5' 8"
August "Gus" Dominick Chimblo was born on May 16, 1918 in Cos Cob, CT to parents Dominic and Rose (maiden name unknown) Chimblo. As per the 1940 U.S. Census, Gus lived with his family in Greenwich, CT and worked as a mason/bricklayer. He enlisted in the U.S. Army on February 25, 1941 as a Private. He was released from service on October 7, 1945 as a Corporal. No further information is available on his service.
After the war, Corporal Chimblo returned to the Cos Cob/Greenwich area and continued to work in construction, part of Chimblo Brothers contracting. He died on March 22, 1988 in Cos Cob, CT.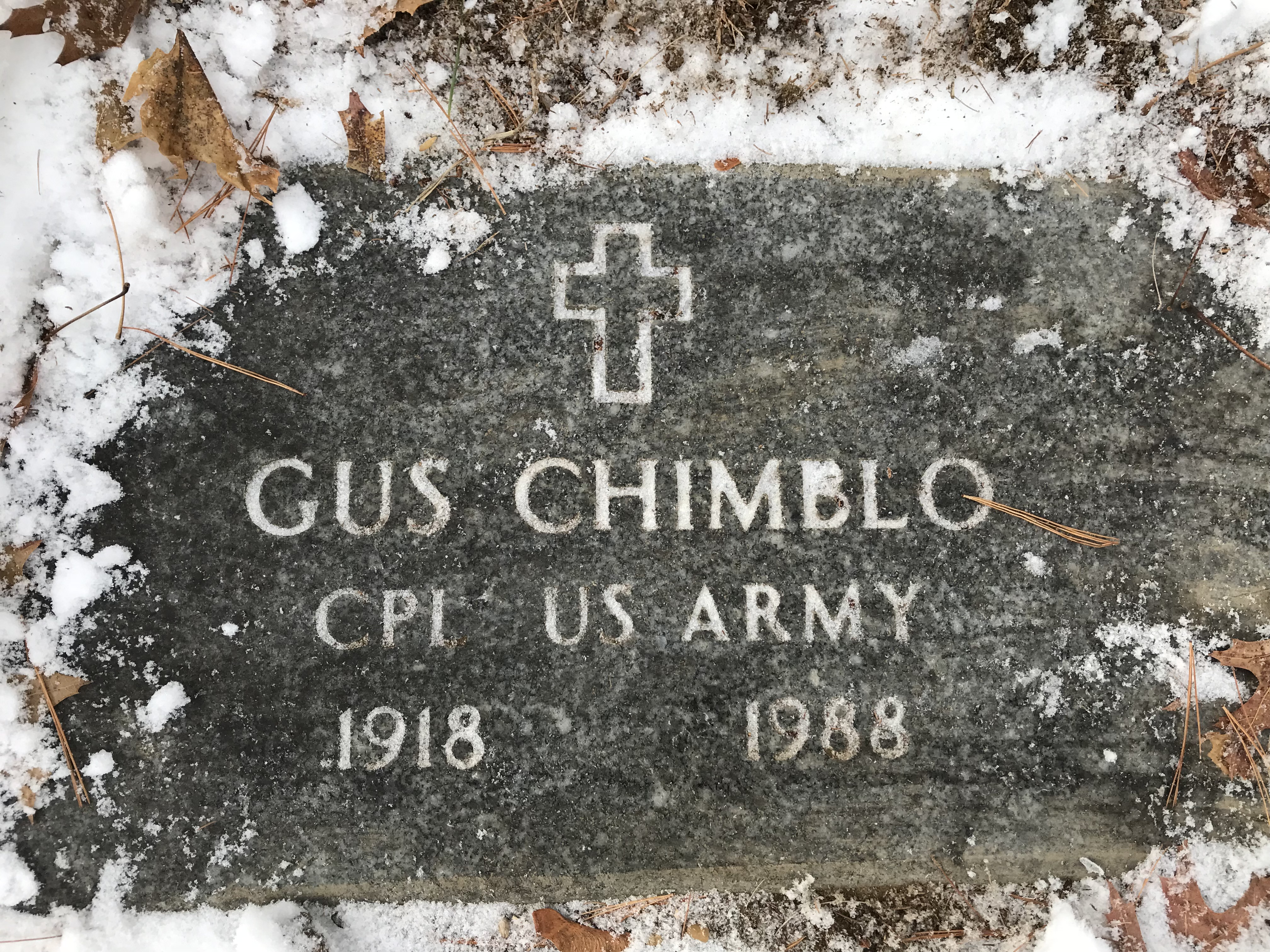 WWII Draft Registration Card. U.S. Social Security Death Index, 1935-2014. U.S. Department of Veterans Affairs BIRLS Death File, 1850-2010.