Charles E Ireland
Born: 1837 In Mt. Kisco, NY
Died: 1921

Sex: Male
Charles E. Ireland was born in Mt. Kisco, NY in 1837 to parents Isaac and Elizabeth (maiden name unknown) Ireland. As per the 1850 U.S, Census, the family lived in Greenwich, CT. As per the 1860 U.S. Census, he lived in Bedford, NY at a boarding house, was single and worked as a shoemaker. He was drafted on September 23, 1863 in Tarrytown, NY as a Private in Company C of the 4th New York Infantry Regiment for a three-year period. He was transferred to Company B on June 10, 1864. He mustered out or was possibly wounded and sent to a general hospital in Philadelphia on August 21, 1864. He was transferred to Carver hospital in Washington on August 26, 1864 and then to MacDougall Hospital, New York City on July 28, 1865.
As per the 1900 and the 1920 U.S. Censuses, he was single, lived in North Castle, NY and worked as a farm laborer. He died in 1921 (exact date and place unknown).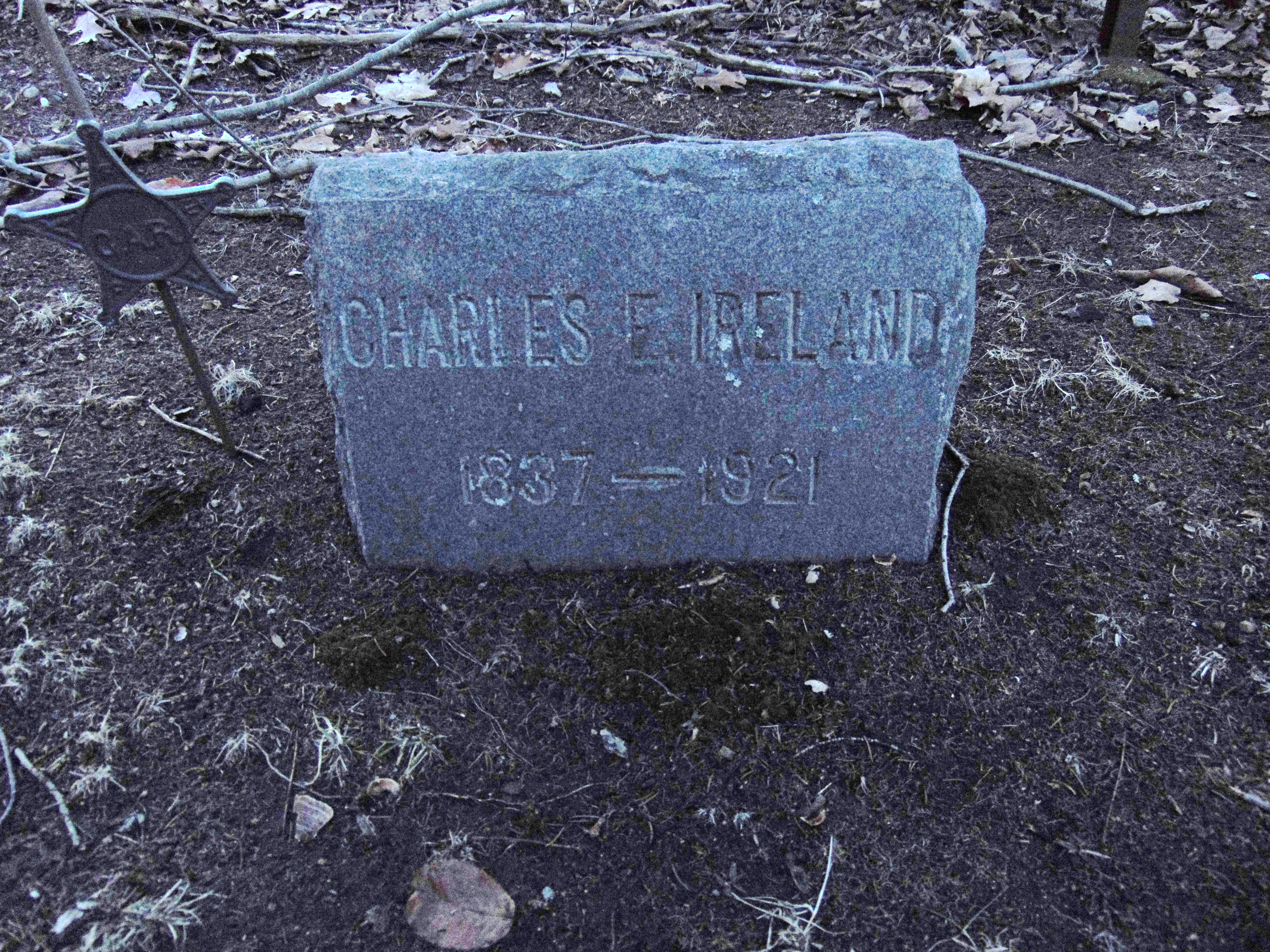 Charles Ireland is on page 18 of the Bedford Town Clerk's roster, which states he was born in Ireland and was a laborer and was a substitute for a drafted man. He is 4942 and on the New York Data Base, which states that he was retained in the service at the mustering out of the regiment and was "sick" in the general hospital in Philadelphia and then in the Carver hospital in Washington.
He is on Ancestry.com's 1861-5, NARA M551, roll 70. He is on Richard Lander's list and in the 1890 Veterans' census. He is not on WPA locations.