Carlton Reynolds
Born: November 3, 1815 In England
Died: October 25, 1901 In Darien, CT

Sex: Male
Carlton Reynolds was born November 3 1815 (maybe in England) by parents Edward and Ann Hobby. Prior to enlisting, he was a farmer and was married living in Banksville, New York. He enlisted in New Haven, Connecticut in Company D of the 6th Connecticut Infantry Regiment for a three-year period. He mustered on January 28, 1864 as a Private. It is possible that he also served in the 13th New York Militia Heavy Artillery for three months in 1862. He received an invalid's pension on September 6, 1890 and died on October 25, 1901 in Darien, CT. On September 6, 1902, his widow, Lydia, received a federal pension.
His son, Samuel, enlisted in the 144th New York Infantry Regiment in 1864.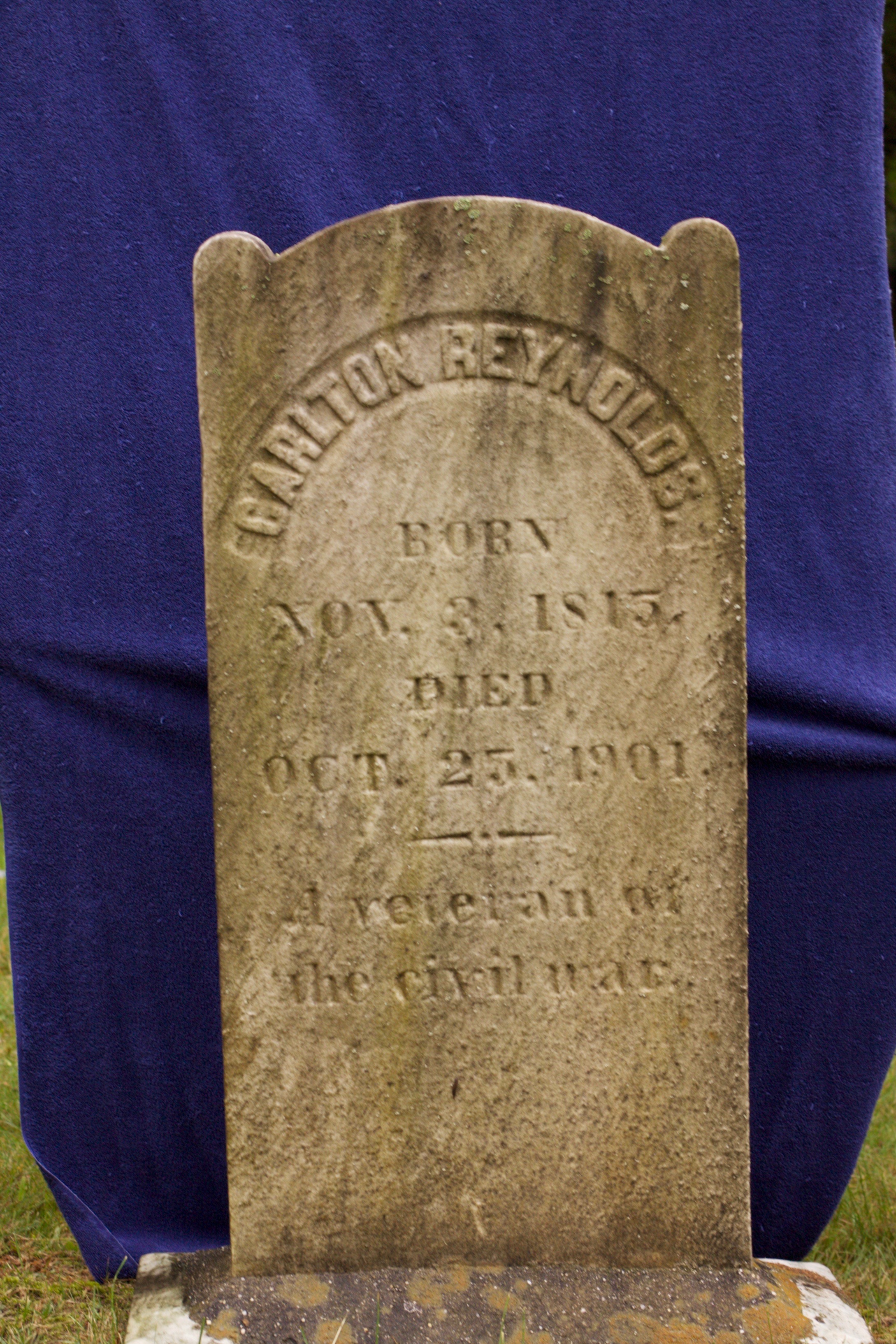 He is on Ancestry 1861-5, HARA, M 535 roll 13 and on Richard Lander's list. He is in the 1890 Veterans' census. Connecticut mustering from the Catalogue of Connecticut volunteer organizations, 6th Regiment Infantry, Recruits (page #281).