John Ira Carey
Born: May 22, 1921 In Portchester, NY
Died: June 23, 1975 In Bedford, NY

Sex: Male Height: 5' 8"
John Ira Carey was born on May 22, 1921 in Portchester, NY to parents Ira Francis and Jane F. Keating Carey. Prior to enlisting, he was single and an architect. He enlisted in the U.S. Army, Hawaiian Department on February 10, 1941 in New York City as a Private. He was released from service on July 22, 1945.
He was married to Frances Elizabeth Sullivan and had a son and a daughter. He died on June 23, 1975 in Bedford, NY.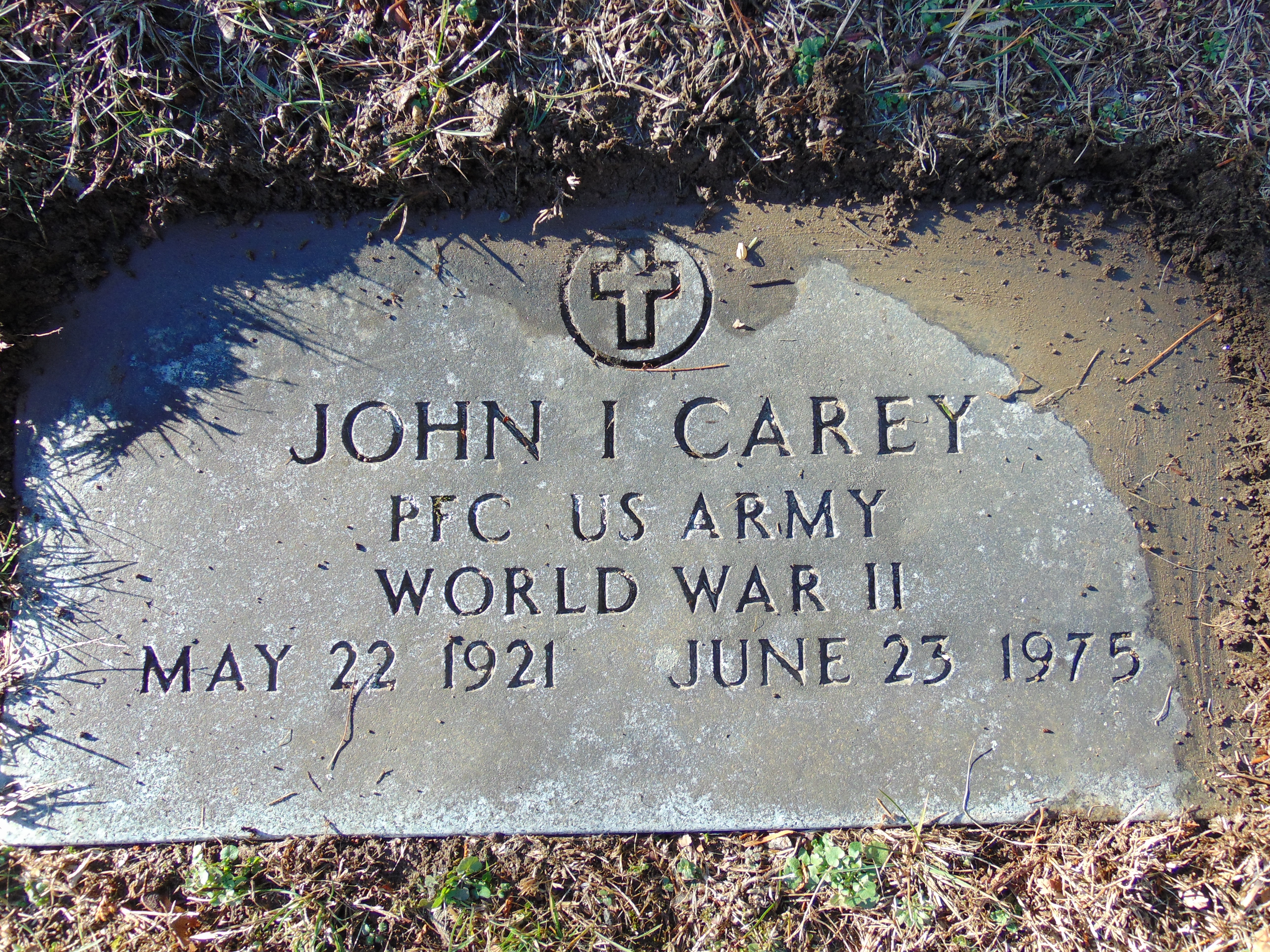 U.S., World War II Army Enlistment Records, 1938-1946. Army serial #12026001. U.S., Department of Veterans Affairs BIRLS Death File, 1850-2010. U.S. Social Security Death Index, 1935-2014.