Thomas William Brundage, Jr.
Born: July 4, 1915 In North Castle, NY
Died: November 2, 1999 In Shelburne, VT

Sex: Male
Thomas William Brundage, Jr. was born on July 4, 1915 in North Castle, NY to Thomas William, Sr. and Lilias Buckhout Brundage. As per the 1920 and 1930 U.S. Censuses, the family still lived in North Castle.
He enlisted in the U.S. Marine Corp on July 1, 1935. He was a Second Lieutenant by December 1938 in the General Services Unit, 3rd Reserve District, New York. In April 1940, he was a First Lieutenant in the Headquarters and Service Battery, Antiaircraft Artillery, 4th Defensive Battalion on Parris Island, SC. In July 1942, he was a Captain in the Base Depot, Fleet Marine Force, Norfolk, VA. While a Lieutenant Colonel, he was the Battalion Commander of the Fifth Antiaircraft Artillery Battalion, Corps Artillery, V Amphibous Corps when in training and transferred on June 12, 1944 to the Seventh Antiaircraft Artillery Battalion. In July 1945, he was part of the Marine Corps School at Quantico, VA. In April 1946, he was with Company "A", 1st Battalion, Headquarters in Washington, DC. In January 1952, he was a Colonel (promoted July 1, 1951) at Camp Lejeune, NC and in July 1956, was at Camp H.M. Smith in Hawaii. He was still in the Marines in 1961; his retirement date is unknown.
He was married to Norma Link Allen, maybe in 1936 in Adams, MA. They had at least one daughter. He died on November 2, 1999 in Shelburne, VT.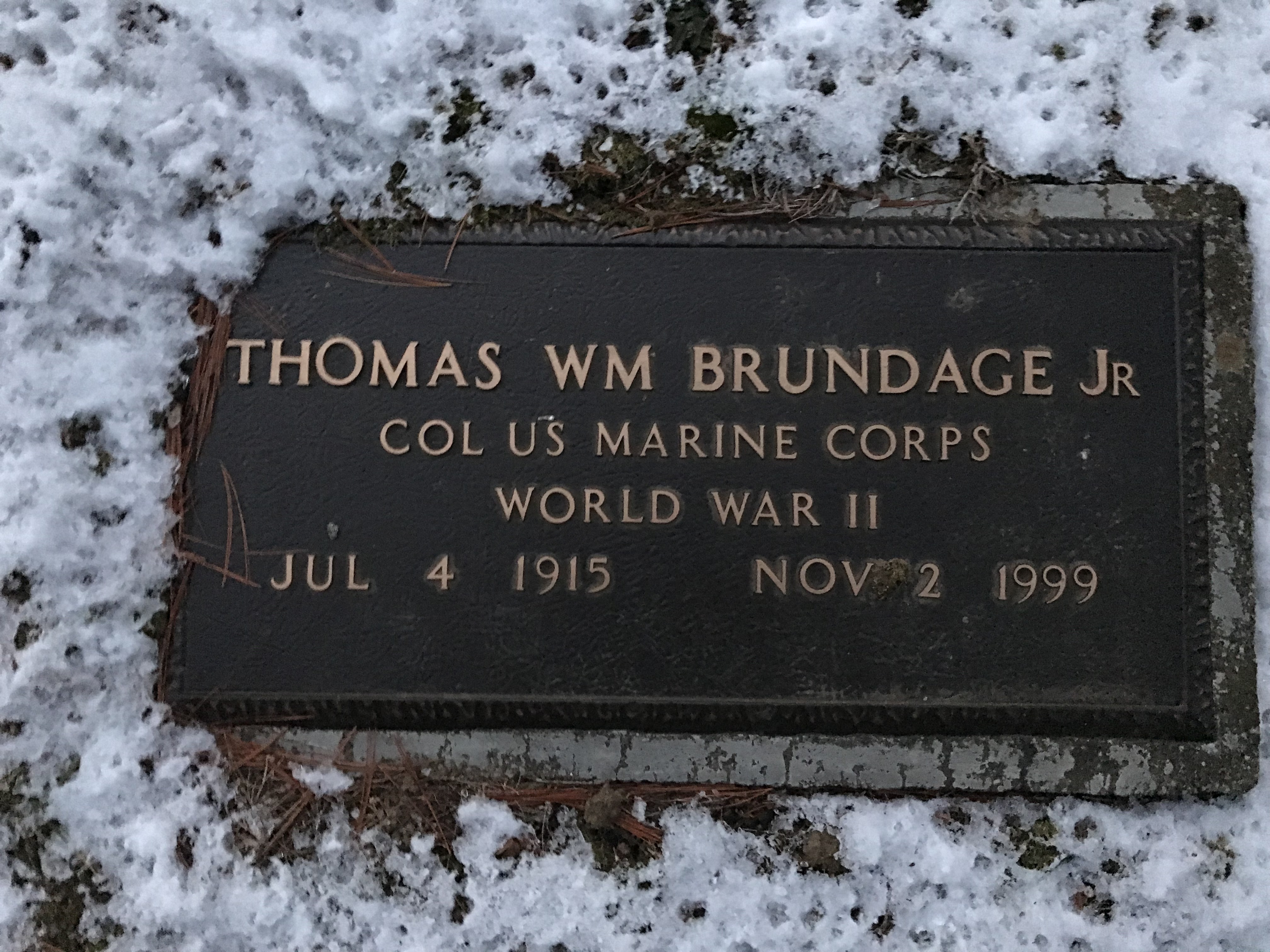 U.S., Select Military Registers, 1862-1985, page #737. U.S. Navy and Marine Corps Registries, 1814-1992, page #733. Massachusetts, Marriage Index, 1901-1955 and 1966-1970, page #179. U.S. Social Security Applications and Claims Index, 1936-2007. U.S. Social Security Death Index, 1935-2014.