Thomas Moore Bruce
Born: November 7, 1892 In Juiz De Fora, Brazil
Died: June 15, 1960

Sex: Male Eyes: Blue Height: 5' 9.5"
Thomas Moore Bruce was born on November 7, 1892 in Juiz De Fora, Brazil to parents John Lee and Fredonia (maiden name unknown) Bruce; since his parents were Americans, Thomas was also an American citizen born abroad. He was inducted into the U.S. Army on May 28, 1918 in New York City as a Private in Company L of the 51st Pioneer Infantry. He served overseas from July 26, 1918 to May 7, 1919. He was honorably discharged on demobilization on May 12, 1919.
Private Bruce was married Adeline P. Ciccion on September 15, 1917 in New York City. As per the 1920 U.S. Census, they had a son, living in Queens, NY and he worked as an engineer in the real estate industry. As per the 1930 U.S. Census, the family had moved to White Plains, NY with the addition of another son and a daughter. As per the 1940 U.S. Census, the family had moved to North Castle, NY. He died on June 15, 1960 (place unknown).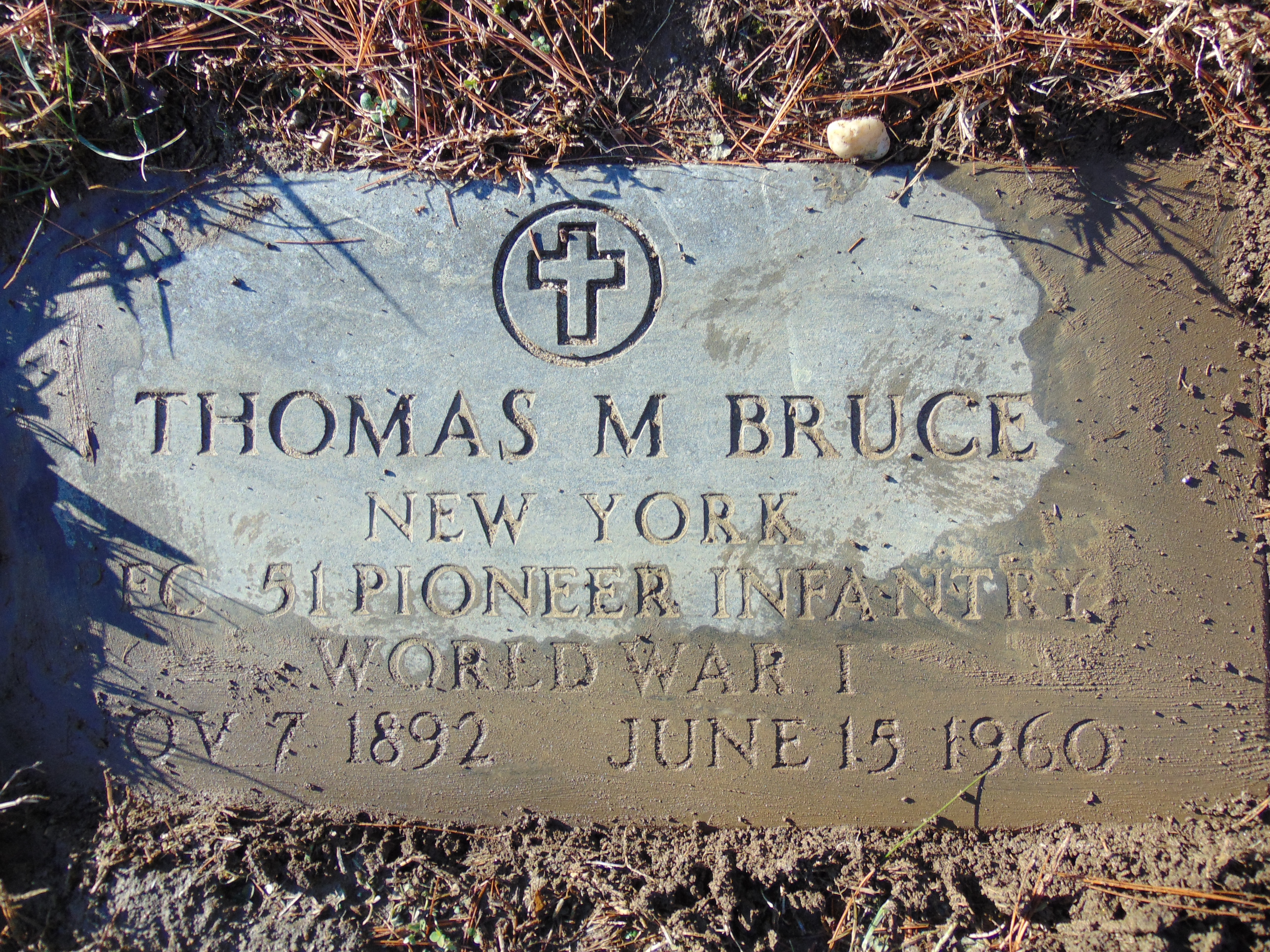 New York, Abstracts of World War I Military Service, 1917-1919, page #402. Army serial #3185375. U.S., World War II Draft Registration Cards, 1942, page #477. U.S., Headstone Applications for Military Veterans, 1925-63.