Joseph Lebaron Briggs, Sr.
Born: November 25, 1918 In North Castle, NY
Died: August 31, 1983 In Peekskill, NY

Sex: Male
Jospeh Lebaron Briggs Sr. was born on November 25, 1918 in North Castle, NY to parents William Kew and Harriet "Hattie" Goodhart Briggs. As per the 1930 U.S. Census, the family still lived in North Castle. Prior to enlisting, we worked as an attendent at a gas station/parking lot. He enlisted in the U.S. Army on February 7, 1941 in New York City as a Private. No other information is available on his service.
He died on August 31, 1983 in Peekskill, NY.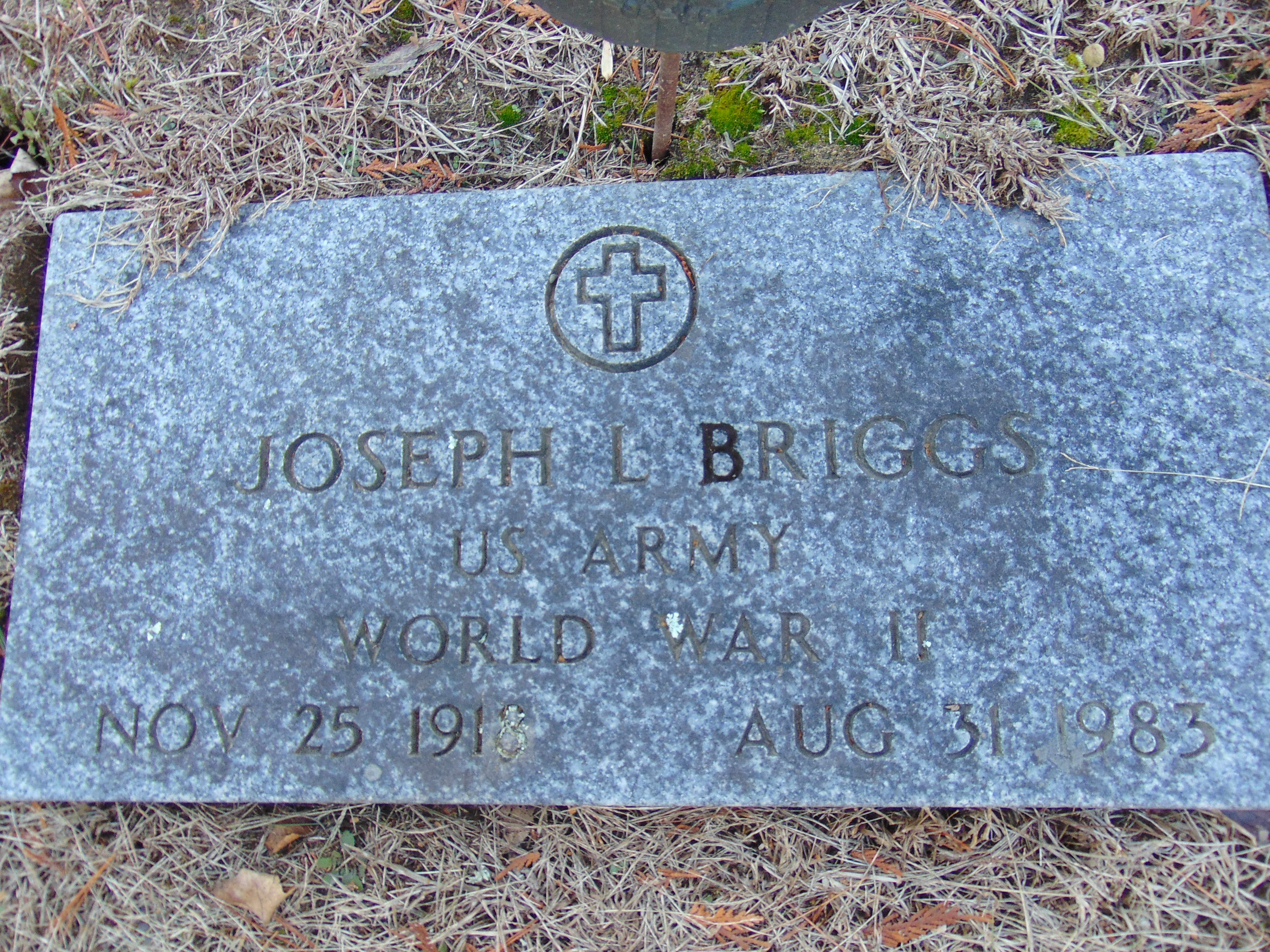 U.S. Social Security Applications and Claims Index, 1936-2007. U.S. World War II Army Enlistment Records, 1938-46. Army serial #32005276. U.S. Social Security Death Index, 1935-2014. U.S. Department of Veterans Affairs BIRLS Death File, 1850-2010.