Wilbur Irwin Brewer
Born: January 6, 1925 In Erie, PA
Died: February 1987 In Armonk, NY

Sex: Male Eyes: Blue Height: 6' 0.5"
Wilbur "Bud" Irwin Brewer was born on January 6, 1925 (tombstone says "1924") in Erie, PA to parents Clyde Willard and Ethel Gertrude Dunn Brewer. As per the 1930 and 1940 U.S. Censuses, the family still lived in Erie. He enlisted in the U.S. Navy on December 28, 1942 in Buffalo, NY, initially serving until September 1, 1943 but re-enlisted, serving until March 16, 1946 when he was honorably discharged in Toledo, OH. He was a Seaman First Class on Submarine Chaser #1022.
In 1947, he was living in Binghamton, NY. After his service, he attended Syracuse University and gained employment with IBM in sales. He was married to Luana Margaret Prindle and had two daughters in Syracuse, NY. In 1973, he was living in Armonk, NY where he died in February 1987 (exact date unknown).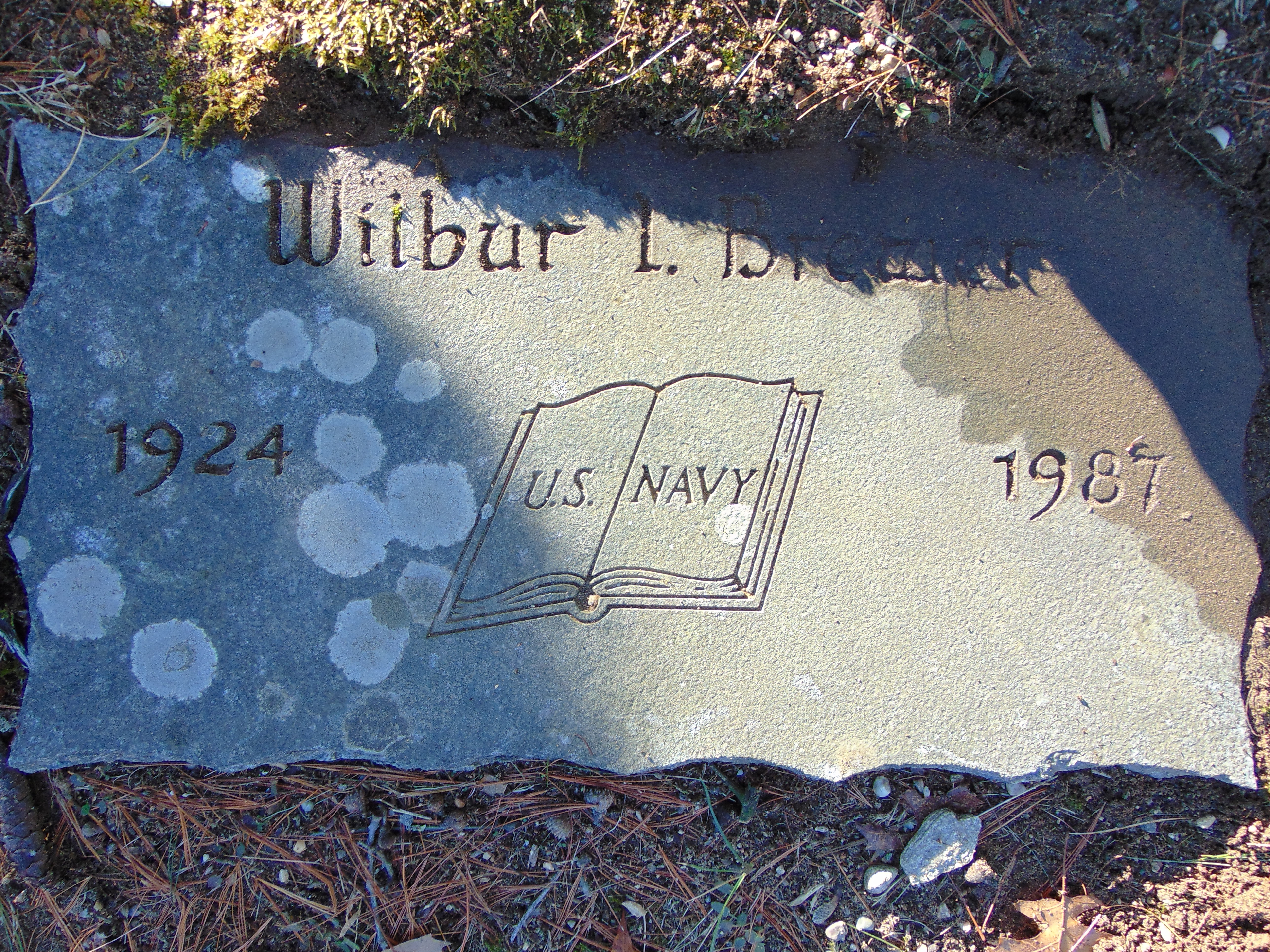 Pennsylvania Veteran Compensation Application Files, WWII, 1950-66, page #2354. Service #6090724. U.S. WWII Draft Cards Young Men, 1940-47. U.S. World War II Navy Muster Rolls, 1938-49, page #18. U.S. Social Security Death Index, 1935-2014.