Paul F Bloes
Born: July 21, 1906 In Germany
Died: March 17, 1998 In Eastham, MA

Sex: Male
Paul F. Bloes was born on July 21, 1906 in Germany to parents Julius Hinrich Wilheim and Regine Alwine Bloes. He emigrated to the U.S. on the vessel Leviathan from Southampton, England to New York, NY arriving on June 9, 1924. He married Elfriede "Frieda" Platter on July 19, 1929 in New York, NY. As per the 1930 U.S. Census, they had a daughter, lived in the Bronx, NY and he was a painter. As per the 1940 U.S. Census, they lived in New York, NY.
A WWI veteran marker is at this gravesite in Middle Patent Cemetery but no evidence has been found of any military service.
He died on March 17, 1998 in Eastham, Barnstable, MA.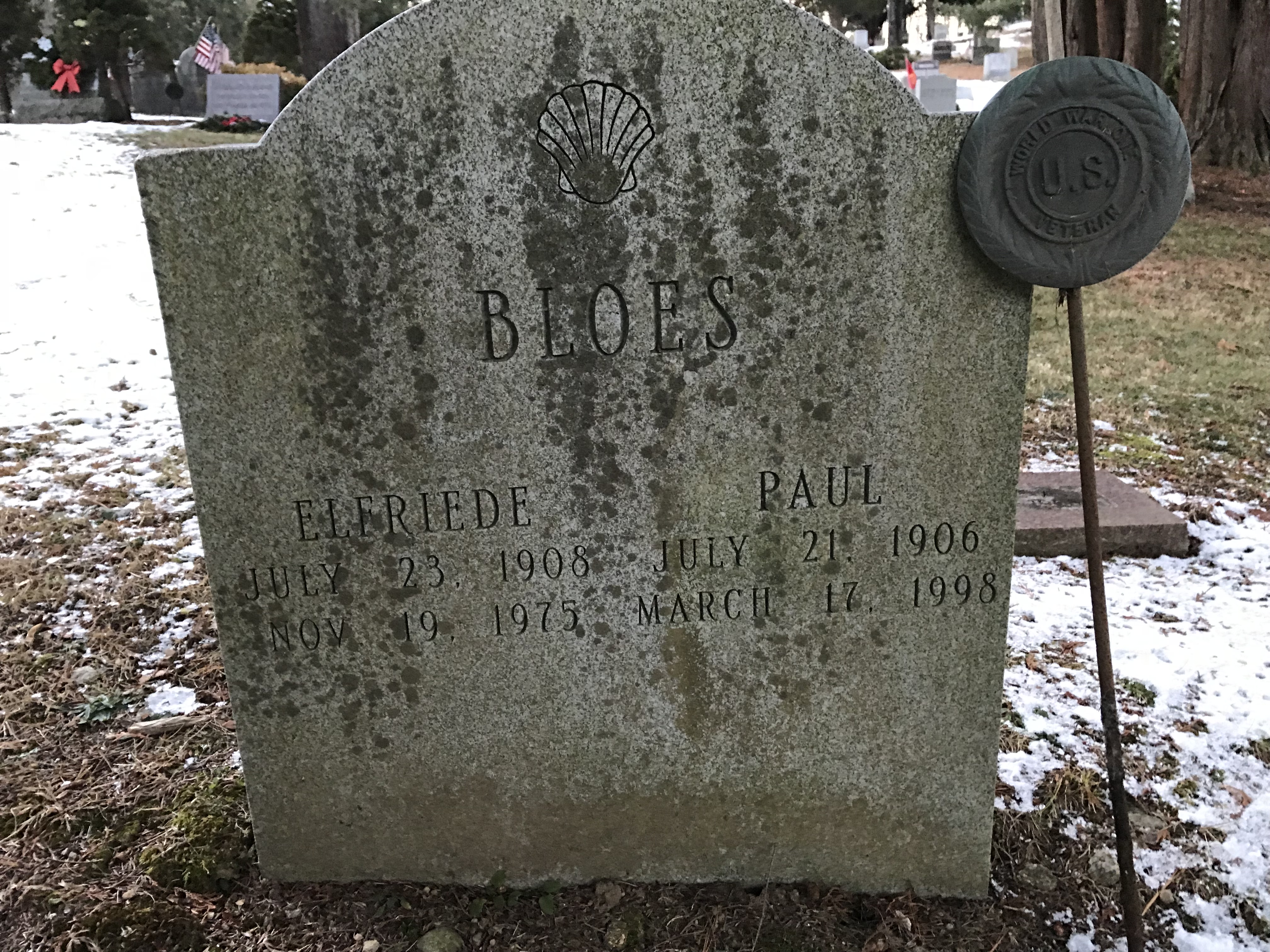 New York, Passenger Lists, 1820-1957, page #511. U.S. Social Security Applications and Claims Index, 1936-2007. Massachusetts Death Index, 1970-2003. U.S. Social Security Death Index, 1935-2014.