William L Bennett
Born: December 12, 1911
Died: June 22, 1981 In Armonk, NY

Sex: Male
William L. Bennett was born on December 12, 1911 (no information available on place of birth or parents). He enlisted in the U.S. Navy on November 3, 1943. In October 1945, he was a Seaman Second Class on the light cruiser USS Little Rock (CL-92). He was released from service on December 2, 1945.
No information is available on his life after the service, other than that he died on June 22, 1981 in Armonk, NY.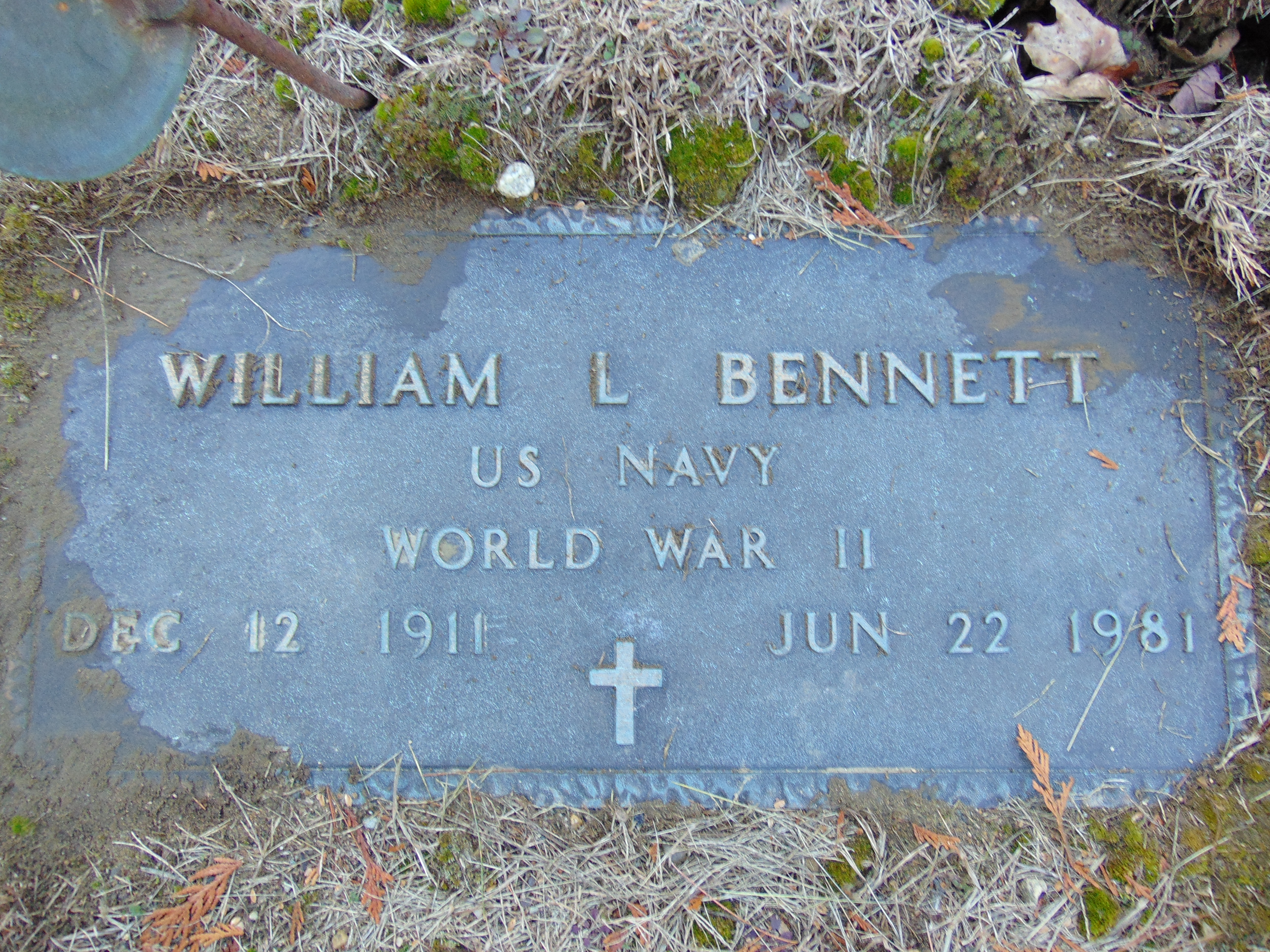 WWII Navy Muster Rolls, 1945, page #184. Service #2642794. U.S. Social Security Death Index, 1935-2014. U.S. Department of Veterans Affairs BIRLS Death File, 1850-2010.