John F Bennett
Born: 1932
Died: 1988

Sex: Male
John F. Bennett was born in 1932 (date and place unknown). The 1940 U.S. Census has a John F. Bennett, Jr. born in 1932 living with his family in Windham, CT, but it is uncertain if they are the same person. He supposedly served in the U.S. military during the Korean War, but there is no documentary evidence available to verify the Korean War medallion next to this tombstone at the Middle Patent Cemetery.
He married Veronica M. Bartnick on September 12, 1959 in Stamford, CT. No other information is available other than that he died in 1988.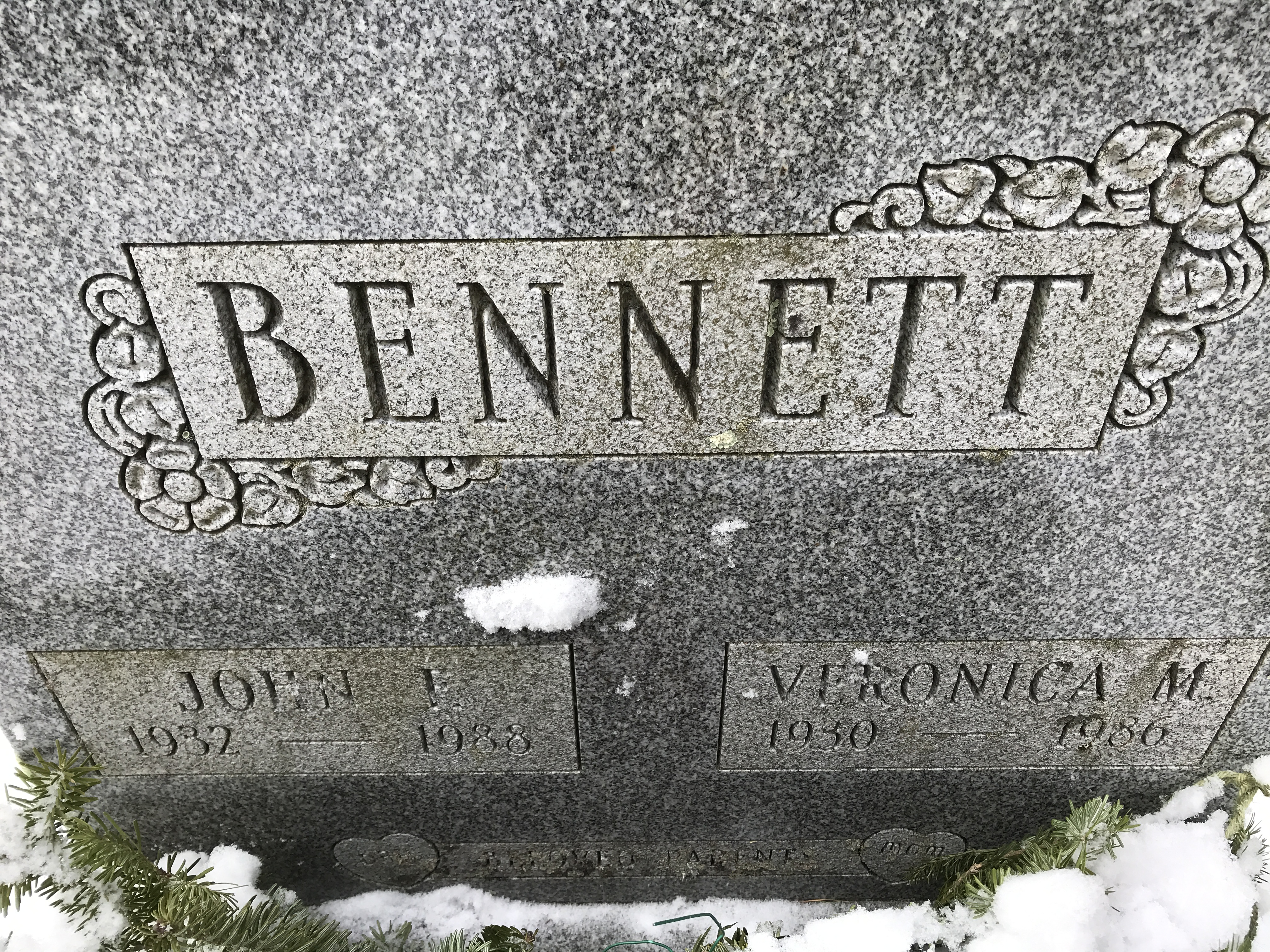 Connecticut Marriage Index, 1959-2012.