George Edward Bates
Born: December 9, 1927 In Greenwich, CT
Died: November 28, 1972 In Greenwich, CT

Sex: Male Eyes: Hazel Height: 5' 7"
George Edward Bates was born on December 9, 1927 in Greenwich, CT to parents Samuel T. and Mary Francis Anyan Bates. When he registered for the draft on December 10, 1945, he was working at Conyers Farm. He enlisted in the U.S. Army Air Force on February 1, 1946 in New Haven, CT and served during the Korean War. When he was released from service (date unknown), he was a Sergeant. No other information is available on his service.
He married Virginia Ann Chutka on July 4, 1959 in Greenwich; they had a son (George Edward III) and a daughter (Lynn). He was a life-long resident of Greenwich, working for the Town's Highway Department. He was a member of the American Legion Post of Armonk, NY. He died on November 28, 1972 in Greenwich.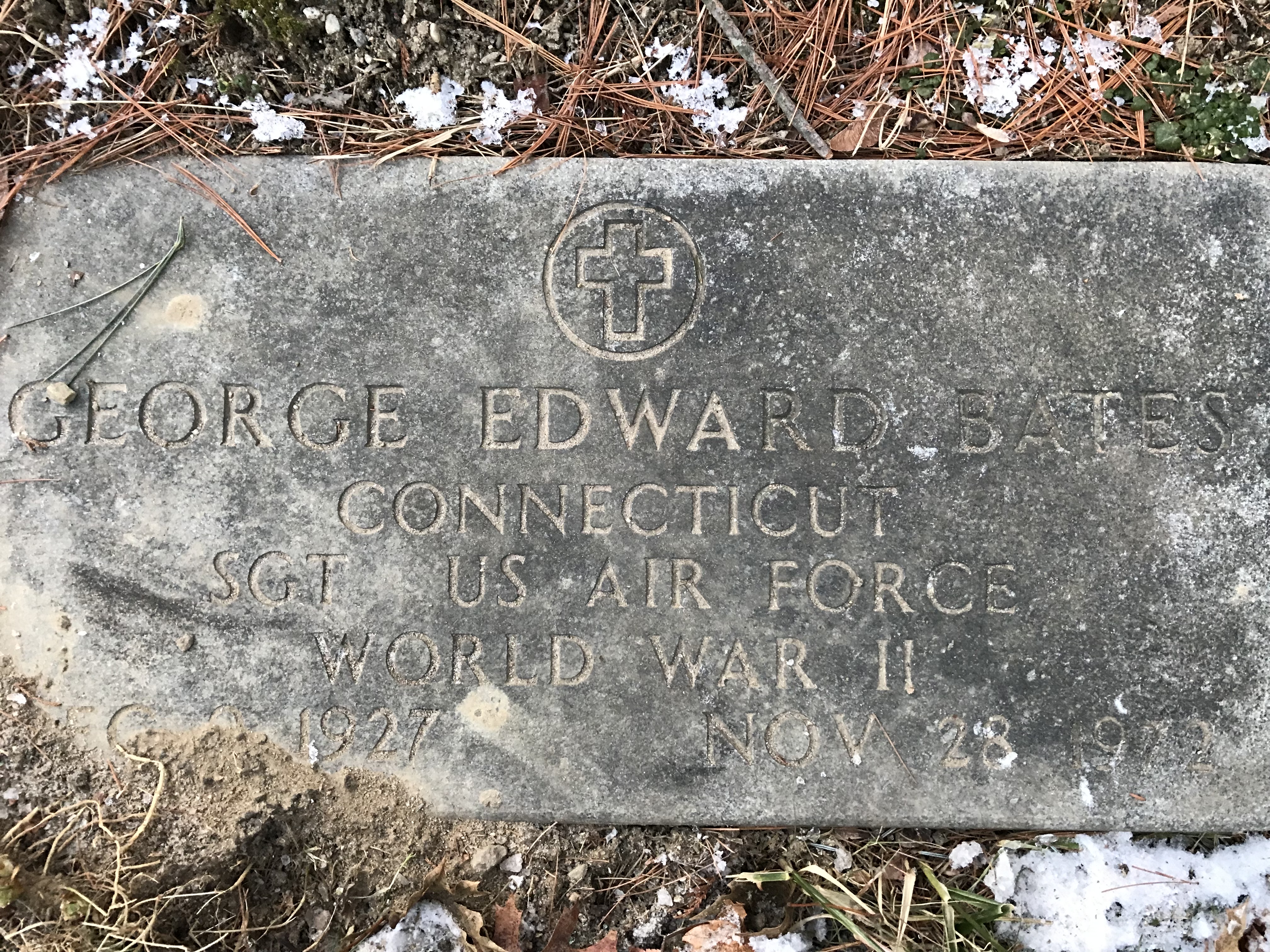 U.S. WWII Draft Cards Young Men, 1940-1947. WWII Army Enlistment Records. Army serial #31511980. Connecticut Marriage Index, 1959-2012. U.S. Social Security Applications and Claims Index, 1936-2007. Connecticut Death Index, 1949-2012, file #22309. Daily Advocate, 11/29/1972, page #7.