Henry William Barnett
Born: January 9, 1927 In New York, NY
Died: May 11, 1994 In Bedford, NY

Sex: Male
Henry "Hank" William Barnett was born on January 9, 1927 in New York City to parents Arnold H. and Jennie Cohen Barnett. As per the 1940 U.S. Census, the family still lived in New York City. He first served in the Maritime Service. He then enlisted in the U.S. Army on October 16, 1945 in New York City as a Private. He was released from service on November 10, 1946.
He married Lois A. Trussler in 1951 in New York City; they had a son (William) and a daughter (Leslie). He was a graduate of City College and St. John's University School of Law. He opened a law office in Mount Kisco in 1974. He served as the Republican Chairman of Mount Kisco for several years. In 1977, he was appointed village attorney. They moved to Bedford, NY in 1983. He was the Republican-Conservative New York State Assemblyman for District #89, which includes Bedford (1982-93). He served on the Assembly Committee on Governmental Employees, the Assembly Committee on Codes and was the ranking minority member on the Real Property Taxation Committee. He died on May 11, 1994 in Bedford.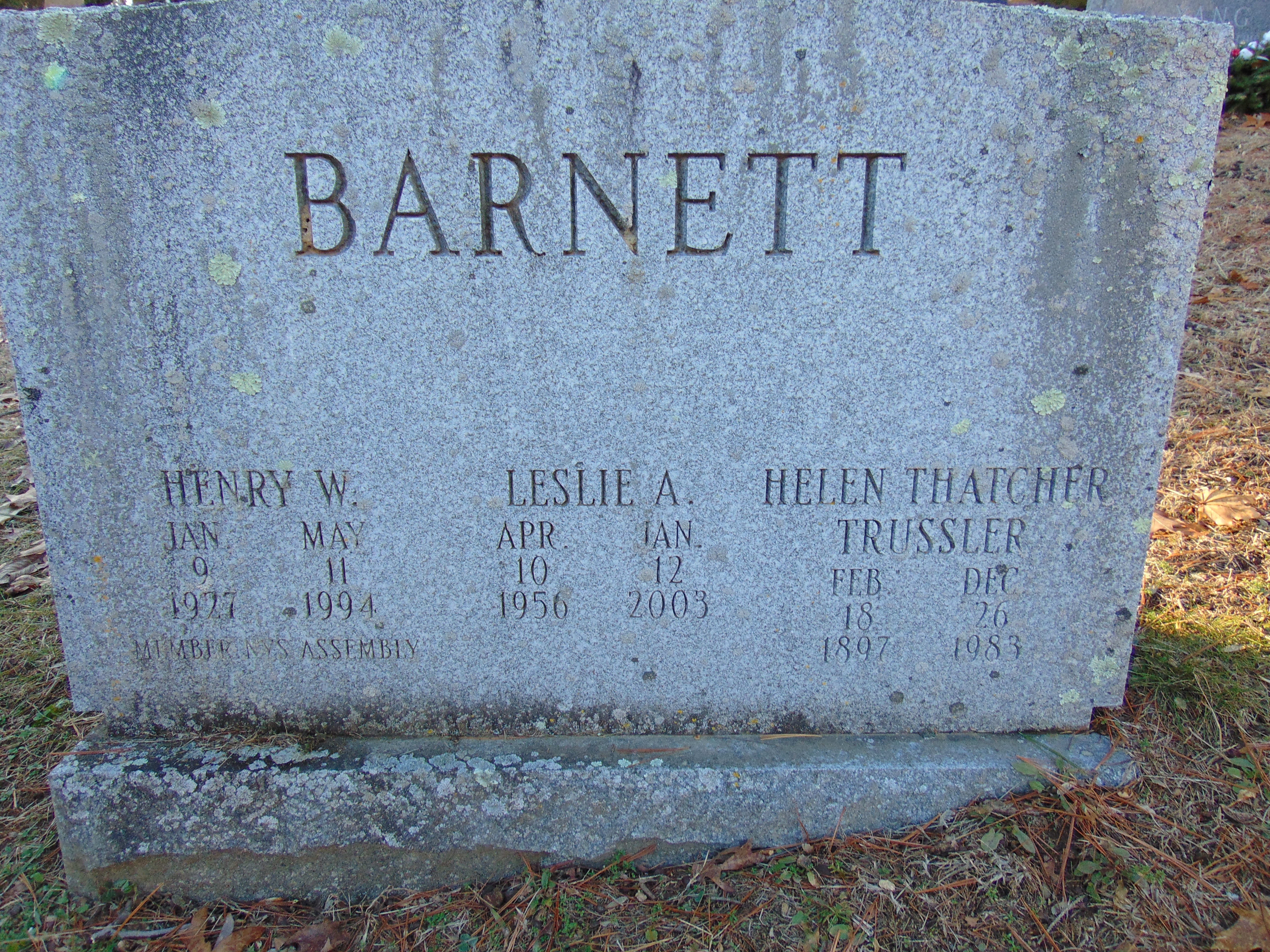 Historical Newspapers, Birth, Marriage, & Death Announcements, 1851-2003, page #496. U.S. Social Security Applications and Claims Index, 1936-2007. U.S. World War II Army Enlistment Records, 1938-46. Armey serial #42258816. New York, New York Marriage License Indexes, 1907-95, license #26542. U.S. Social Security Death Index, 1935-2014. U.S. Department of Veterans Affairs BIRLS Death File, 1850-2010. The Albany Times Union, 05/13/1994.