Robert M Baldi
Born: August 27, 1946
Died: April 1980 In Greenwich, CT

Sex: Male
Robert M. Baldi was born on August 27, 1946 (place unknown). He was in the U.S. Army during the Vietnam War; however, there are no records online to verify this fact.
He married Linda M. Genkerell on October 5, 1968 in Greenwich, CT. He contracted lupus shortly after his return from the war and died in April 1980 in Greenwich, CT.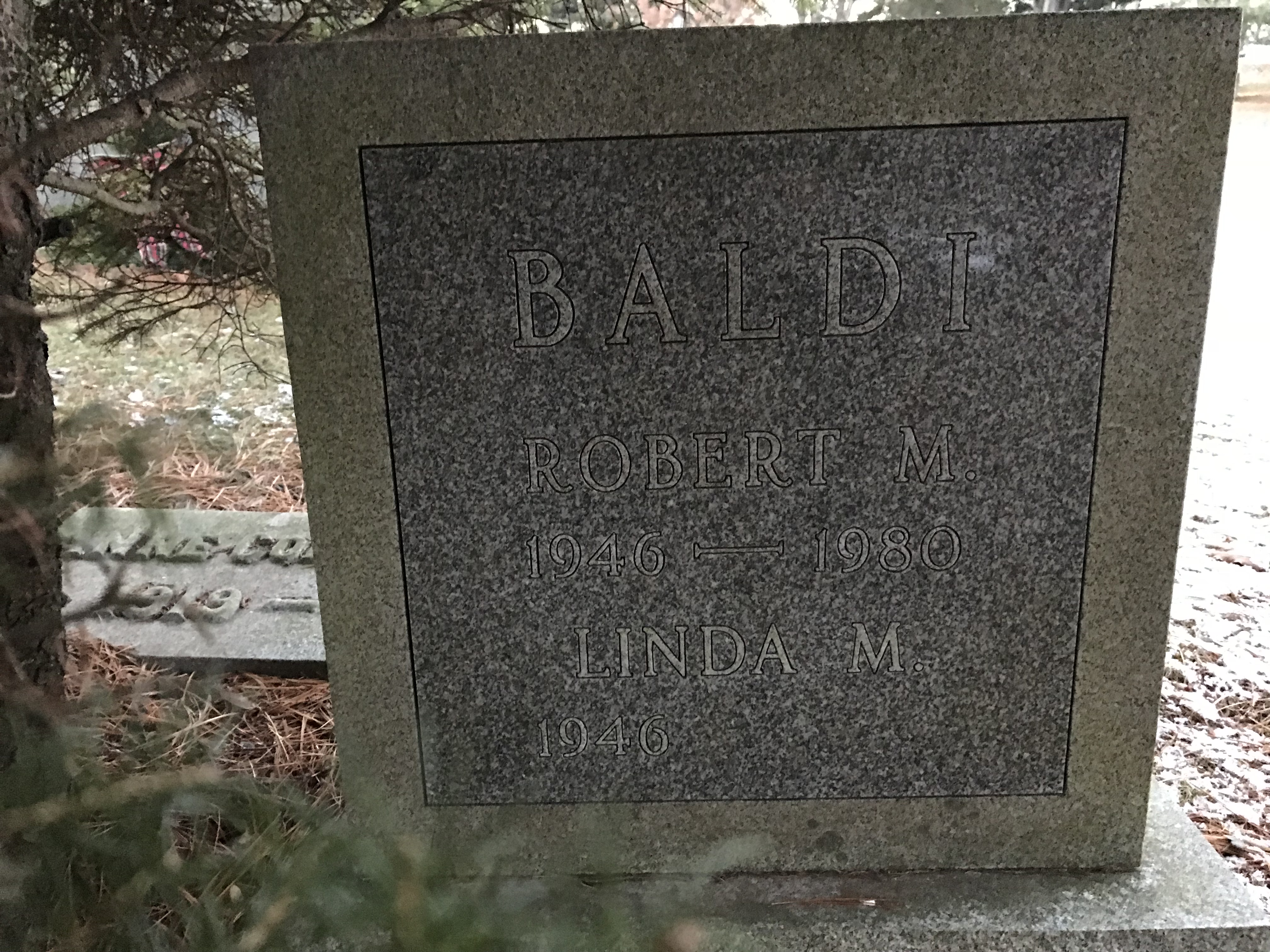 Connecticut Marriage Index, 1959-2012. U.S. Social Security Death Index, 1935-2014.