George Jay Auer, Jr.
Born: February 23, 1913 In Albany, NY
Died: February 2, 1999 In Armonk, NY

Sex: Male
George Jay Auer, Jr. was born on February 23, 1913 in Albany, NY to parents George Jay and Lilly M. MacHold Auer. He graduated from Tufts University in 1935 and also attended law schools in Albany and Brooklyn. As per the 1940 U.S. Census, he was living with his parents in Eastchester, NY and worked as a clerk for a law firm. He enlisted in the U.S. Coast Guard on December 14, 1942 as a Seaman Recruit and was released from service on September 7, 1945 as Boatswain's Mate 1st Class. No other information is available about his service.
He was married to Elizabeth Croker (date and place unknown) and had two sons and a daughter. He was a partner in the law firm of Brewer & Auer and a past Justice of the Peace for North Castle, NY. He died on February 2, 1999 in Armonk, NY.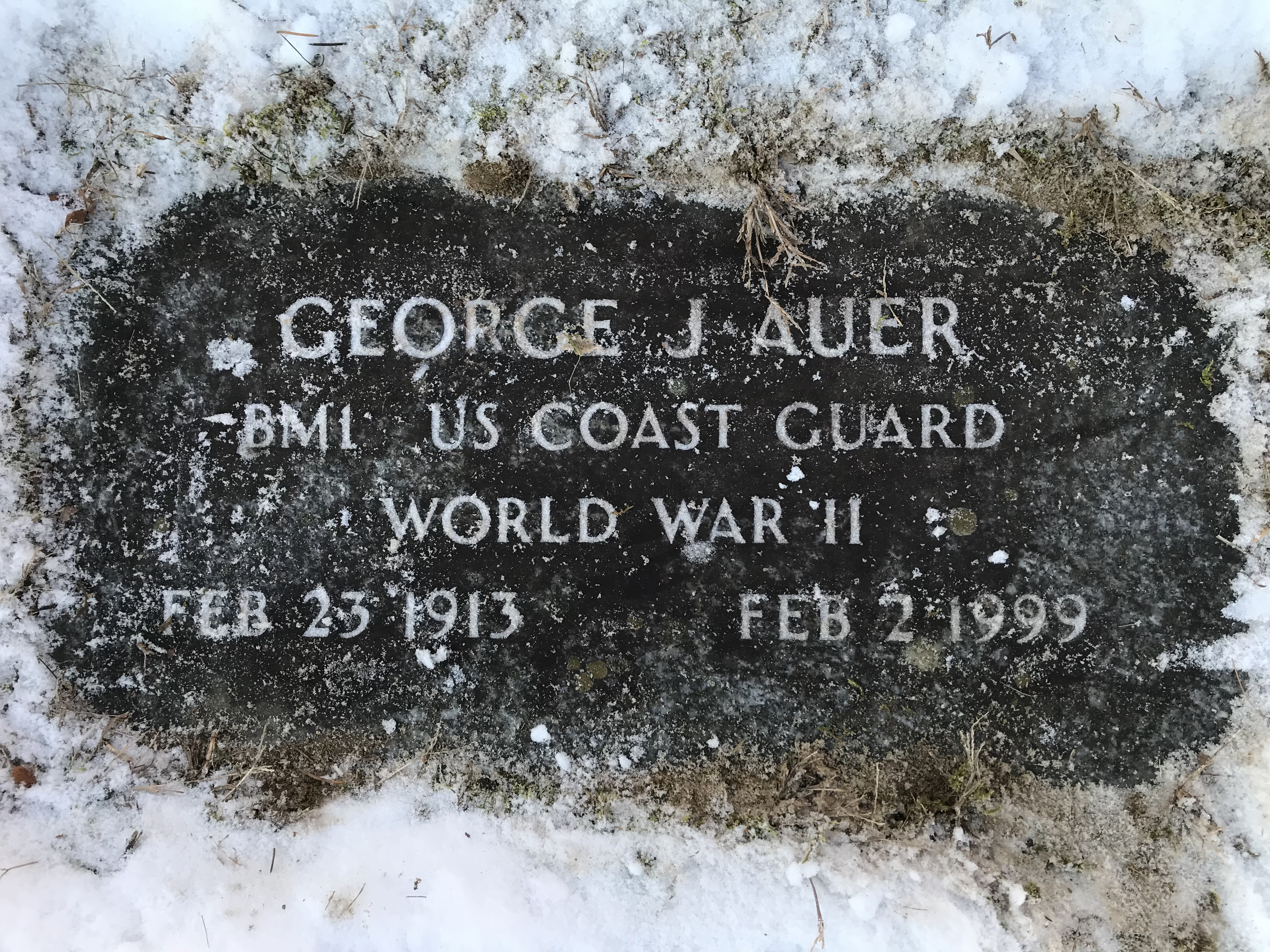 U.S. Social Security Applications and Claims Index, 1936-2007. U.S. Department of Veterans Affairs BIRLS Death File, 1850-2010.