Rudolph Joseph Arrigo
Born: November 24, 1930 In White Plains, NY
Died: June 16, 2007 In Lake City, FL

Sex: Male
Rudolph Joseph Arrigo was born on November 24, 1930 in White Plains, NY to parents Thomas Gaettano and Elvira (Alveria) Mercantante Arrico. As per the 1940 U.S. Census, the family still lived in White Plains. He was a Private First Class in the U.S. Army during the Korean War; however, no information is available to verify his service.
He was married (wife's name, wedding date and place unknown) and they had two sons and a daughter. They lived in Bedford, NY but moved to Lake City, FL at some point. He died on June 16, 2007 in Lake City.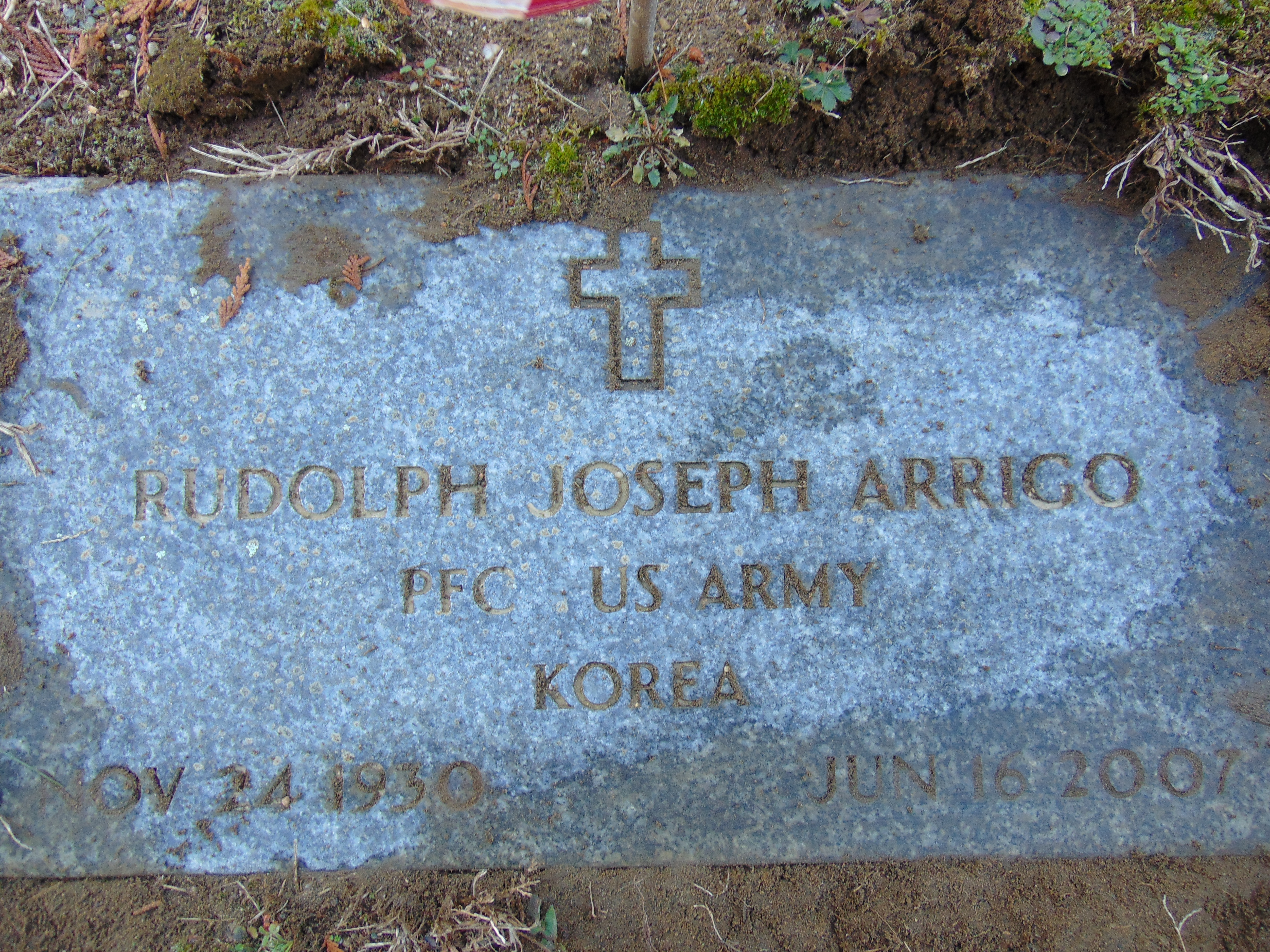 U.S. Social Security Applications and Claims Index, 1936-2007. U.S. Social Security Death Index, 1935-2014.