Harley Hewins Apgar
Born: January 16, 1931 In Passaic, NJ
Died: March 21, 2001 In North Branford, CT

Sex: Male
Harley Hewins Apgar was January 16, 1931 in Passaic, NJ to James Wyckoff (also listed on this website and buried in Middle Patent Cemetary) and Bessie May Hewins Apgar. As per the 1940 U.S. Census, the family lived in Norfolk, VA. He was in the U.S. Army, but details are not available about his service.
In the early 1950s, he lived in Greenwich, CT. In 1957, he was married to Nancy Wurst (wedding date and place unknown), they lived in New Haven, CT and he was a truck driver. In the 1960s, they lived in Branford, CT. In 1974, they lived in North Branford, CT. They had two sons (Robert and James). Before his retirement, he was a superintendent with Texaco where he worked for 40 years. He died on March 21, 2001 in North Branford.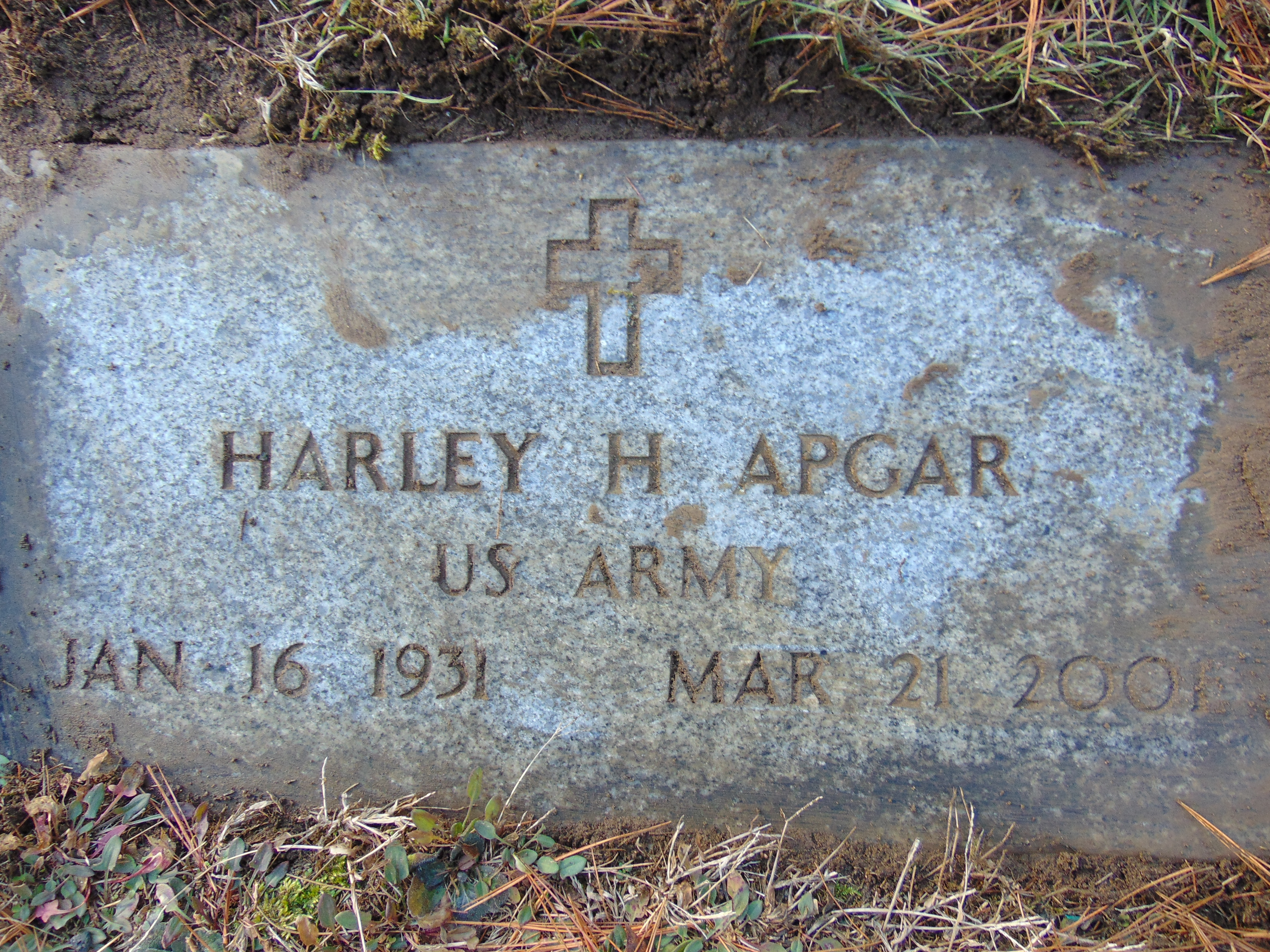 U.S. Social Security Applications and Claims Index, 1936-2007. U.S. City Directories, 1822-1995, page #293. U.S. Social Security Death Index, 1935-2014. New Haven Register, 03/25/2001.