Norman Burton Anderson
Born: March 4, 1925 In Madison, WI
Died: April 11, 2016 In Vero Beach, FL

Sex: Male
Norman Burton Anderson was born on March 4, 1925 in Madison, WI to parents Lawrence Adolph and Dikka Louisa Brictson Anderson. He enrolled at the University of Wisconsin in 1942; however, then enlisted in the U.S. Army Air Force and was trained as a navigator. He participated in many B-24 bomber night missions over enemy territory - earning the Air Medal with four oak leaf clusters. After the war, he returned to UW and earned a Business Administration degree. While at UW, he was a collegiate middle-weight boxing co-champion.
He was married to Ruth Jones and had three daughters and a son. Mr. Anderson worked with IBM for 35 years, holding various corporate marketing management positions until he retired in January 1987; concentrating in agribusiness, serving as IBM's representative to the World Food Conference, and in IBM's Landsat program. He also developed various real estate projects in St. Croix, US Virgin Islands and Armonk, NY. He devoted many years of community service in Armonk, where the family lived for 45 years. He served on the Finance Committee of the Armonk Methodist Church as well as helping initiate the Neighborhood Watch program for the Town of North Castle and being a founding contributor to the North Castle Historical Society.
He died on April 11, 2016 in Vero Beach, FL at a VA Hospice facility.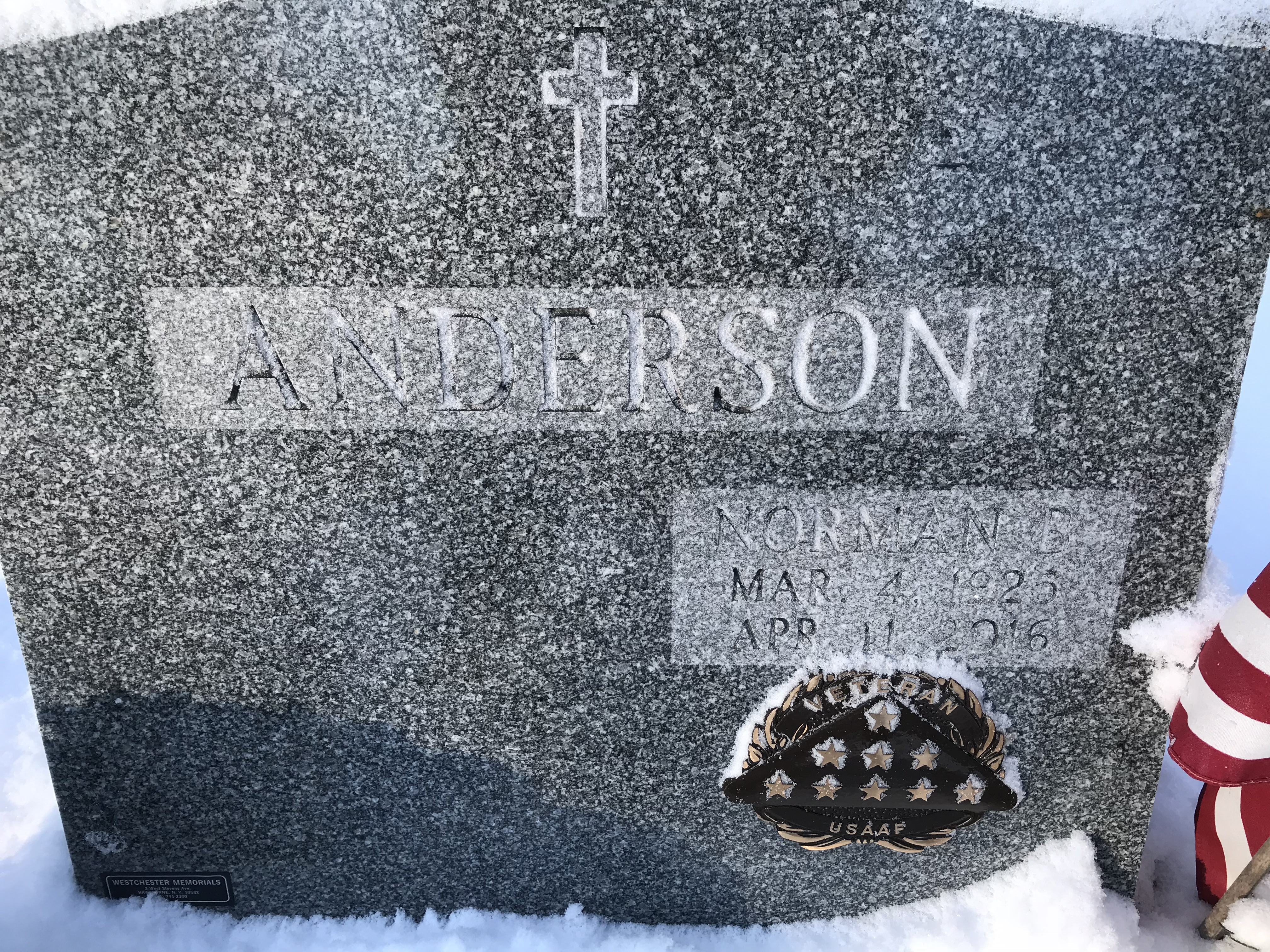 http://www.legacy.com/obituaries/tcpalm/obituary.aspx?pid=179645461.