Frank Edward Anderson, Jr.
Born: March 26, 1920 In Banksville, NY
Died: September 30, 1969 In Stamford, CT

Sex: Male Eyes: Hazel Height: 5' 8"
Frank Edward Anderson, Jr. was born on March 26, 1920 in Banksville, NY to parents Frank Edward and Grace Bates Anderson. Prior to enlisting, he was single and was a semiskilled asbestos and insulation worker for the Electrolux Corporation in Old Greenwich, CT. He enlisted in the U.S. Army Air Force on September 1, 1942 in Hartford, CT as a Private. He was a Private 1st Class when released from service. No other information on his service is available.
He was married to and then divorced from Elizabeth (maiden name unknown); they had three daughters (Bettly Lou, Grace and Elaine) and lived in Stamford, CT. He was a machinist at Consolidated Diesel Electric Co. of Old Greenwich, CT. He died on September 30, 1969 in Stamford.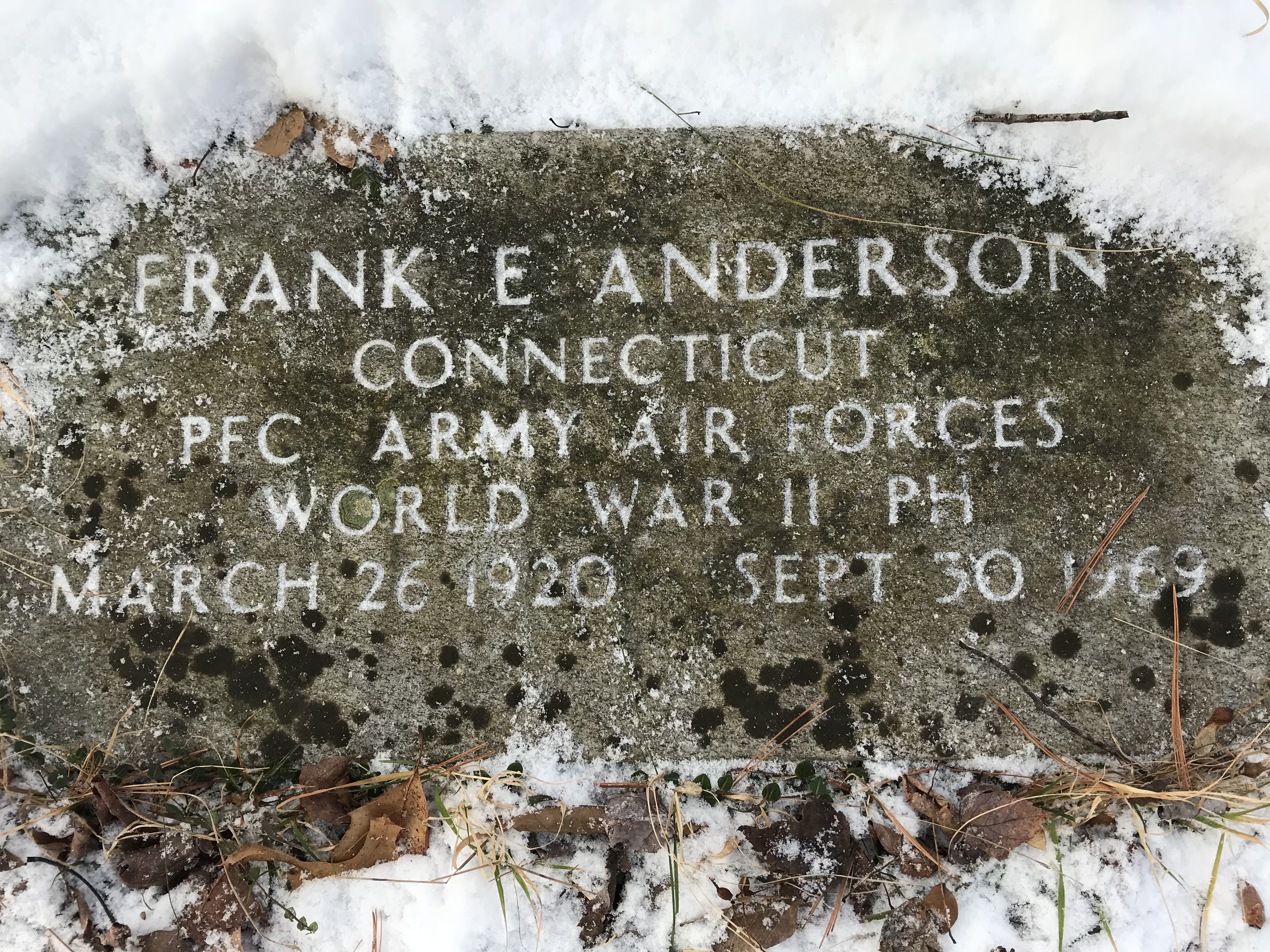 U.S. WWII Draft Cards Young Men, 1940-1947. WWII Army Enlistment Records. Connecticut Death Index, 1949-2012, file #18846. Daily Advocate, 10/01/1969, page #6.