Arthur William Anderson
Born: March 12, 1897 In Pleasantville, NY
Died: November 1965 In Cold Spring, NY

Sex: Male
Arthur William Anderson was born on March 12, 1897 in Pleasantville, New York to parents August and Amanda Nelson Anderson. He was inducted into the U.S. Army in New Rochelle, NY on September 7, 1918. He joined Company C of the 2nd Provisional Regiment, 156th Depot Brigade on September 13, 1918. After training, he was transferred to the Headquarters Company of the 7th Regiment Field Artillery Replacement Draft Camp in Jackson, South Carolina. He was promoted to Corporal on October 21, 1918 and to Sergeant on November 21, 1918. He was honorably discharge upon demobilization on January 2, 1919.
He married Mary Magdaline Miller on December 24, 1921 in Jersey City, New Jersey. As per the 1930 and 1940 U.S. Censuses, Sergeant Anderson lived in New Rochelle, NY with wife Mary and two children (maybe twins) and was a tinsmith (1930) and oil condition (1940).
He died in November 1965 in Cold Harbor, New York.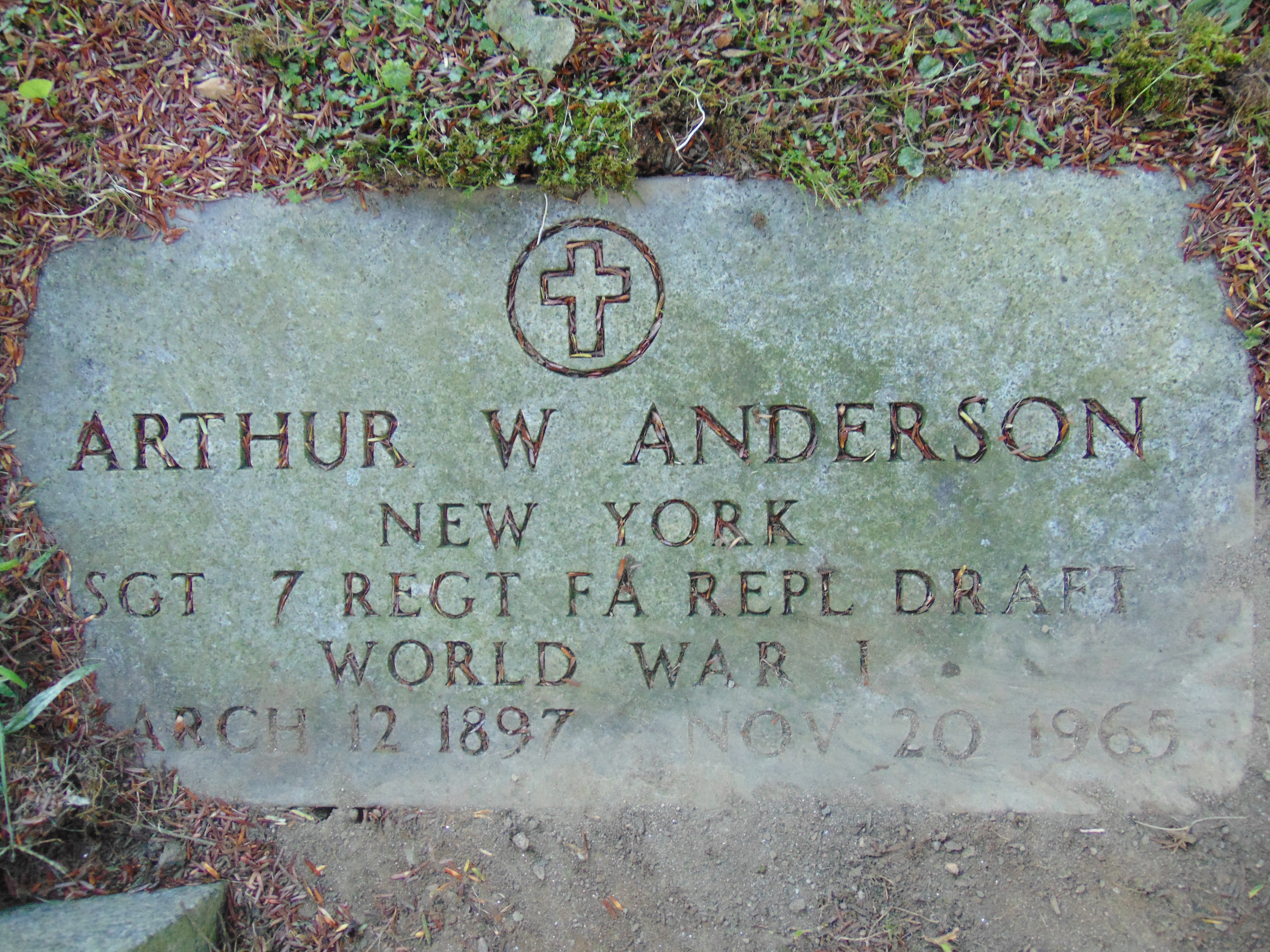 U.S. World War I Draft Registration Cards, 1917-1918, page #97. World War I New York Army Cards. Army serial number 4490217. U.S. Social Security Death Index, 1935-2014.