Andrew C Anderson
Born: January 26, 1891 In East Portchester, NY
Died: June 30, 1970

Sex: Male
Andrew C. Anderson was born on January 26, 1891 in East Portchester, New York to parents Andrew and Alberta (maiden name unknown) Anderson. As per the 1900 U.S. Census, they were living in Rye, New York. He enlisted in the U.S. Marine Corp. as a Private on February 22, 1918 in New York City. He was promoted to Corporal on July 6, 1918 and to Sergeant on August 23, 1918. He completing training first at Paris Island, SC through July 1918 and then Quantico, VA through September 1, 1918. He was in Company M of the 11th Regiment. He shipped out to France with his unit on October 26, 1918 and returned to the USA on July 29, 1919. He was in Hampton Roads, VA through August 11, 1919 and then back to Quantico until he was discharged to inactive status on August 21, 1919.
Sergeant Anderson married Ida Mary Schielke on October 4, 1921 in New York City. As per the 1940 U.S. Census, he was living in New York City and working as a painter. No other information is available on his post-war life.
He died on June 30, 1970 (place unknown).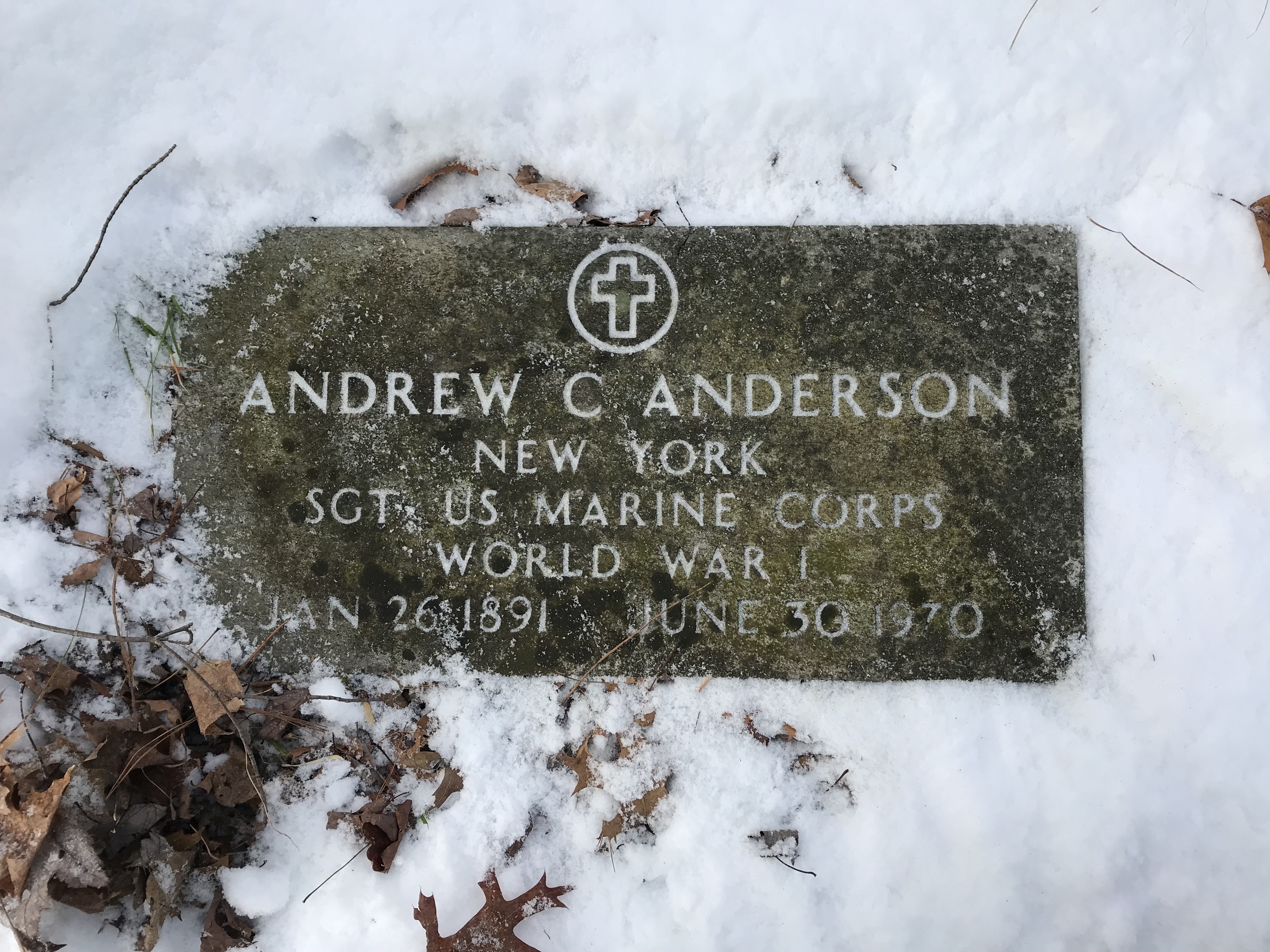 New York Abstracts of World War I Military Service, 1917-1919, page #97 (has Sergeant Anderson as a "Junior"). Serial number 4615214. U.S. Marine Corps Muster Rolls, 1798-1958, page #744. New York City Marriage License Indexes, 1907-1995, License #31973.