Robert Ezikial Ames
Born: October 21, 1917 In St. Louis, MO
Died: April 3, 1989 In Mt. Kisco, NY

Sex: Male
Robert Ezikial Ames was born on October 21, 1917 in St. Louis, Missouri to parents Albert Alonzo and Hannah Forman Ames. He married Jean Luain Mangan on March 8, 1938 in Cleveland, OH. As per the 1940 U.S. Census, he was still living in Cleveland with his wife and a son, working as a civil engineer for the City. He enlisted in the U.S. Navy on April 13, 1944 and was released from service as a Fireman 1st Class on November 20, 1945. No further information available on his service or post-war life.
He died on April 3, 1989 in Mt. Kisco, NY.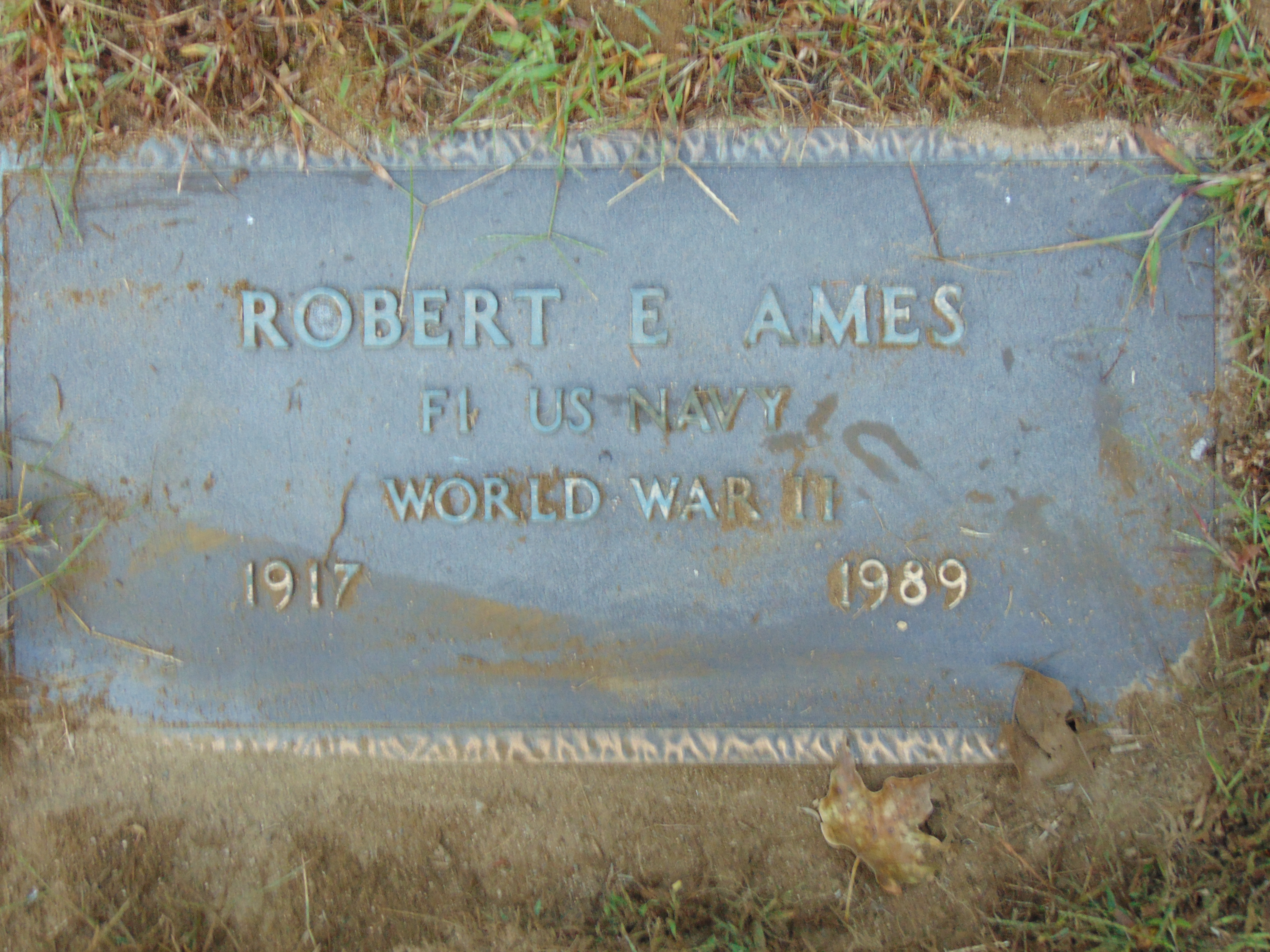 Ohio, County Marriages, 1774-1993. 1940 U.S. Census has last name as "Ameo". U.S. Department of Veterans Affairs BIRLS Death File, 1850-2010.