Robert Benjamin Alley
Born: April 26, 1910 In Banksville, NY
Died: May 20, 1992 In Greenwich, NY

Sex: Male Eyes: Hazel Height: 5' 6"
Robert Benjamin Alley was born on April 26, 1910 in Banksville, NY to parents James Harvey and Emma Francis Bates Alley. As per the 1920 and 1930 U.S. Censuses, he lived in Greenwich, CT and worked as a handyman at a private estate. He enlisted in the U.S. Army on April 1, 1942 in Hartford, CT as a Private. He was released from service on November 14, 1945. He was awarded the good conduct medal, victory medals and was decorated with the American Theater Campaign Ribbon and the European-African Middle Eastern Theater Campaign Ribbon.
Post-war, he remained a bachelor living in Greenwich and worked as a gardiner at private estates from 1945-90. He also was a volunteer with the Banksville Independent Fire Department. He died on May 20, 1992 in Greenwich.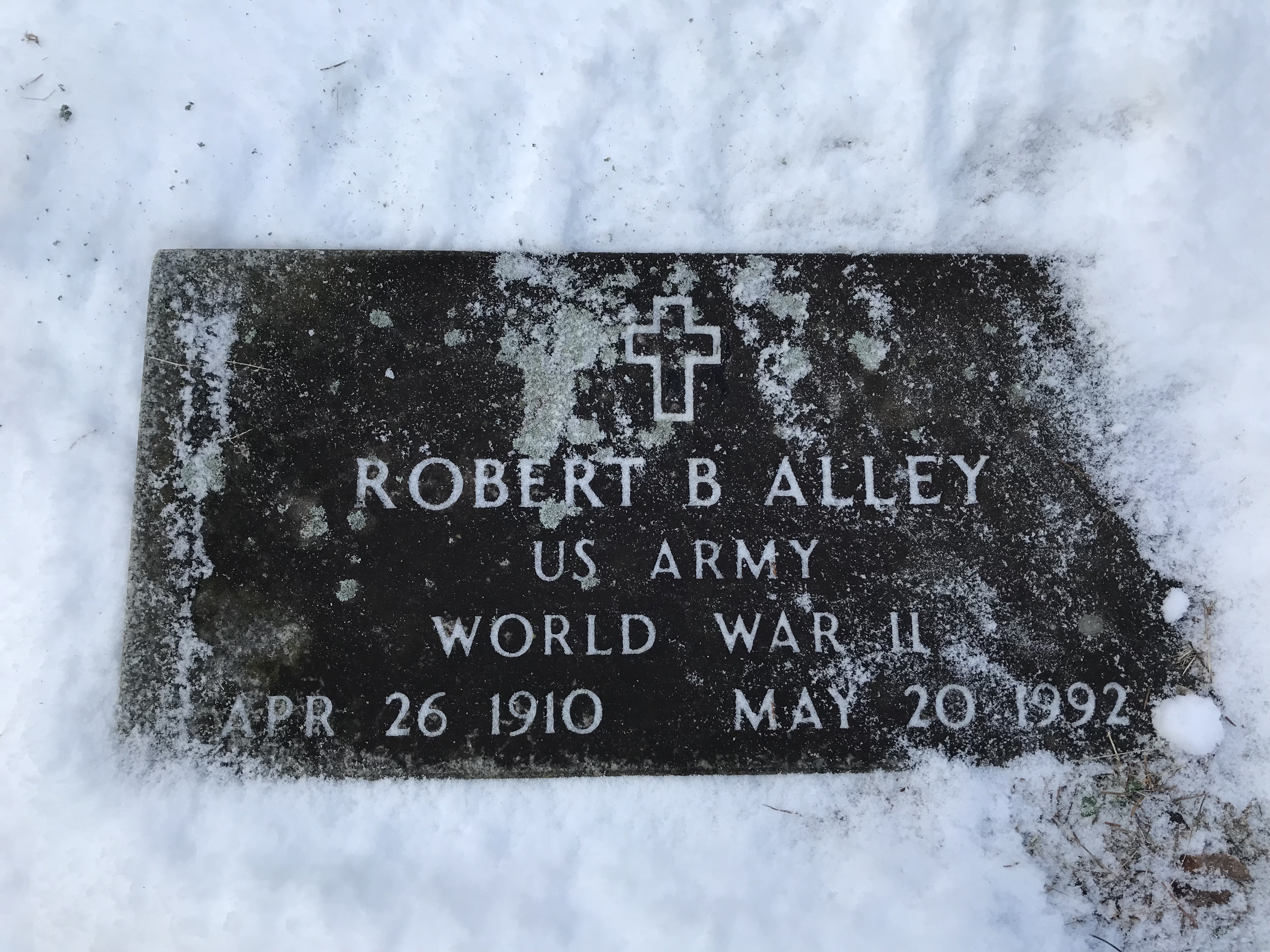 U.S. WWII Draft Cards Young Men, 1940-1947. U.S. World War II Army Enlistment Records, 1938-1946. Army serial #31103986. U.S. Social Security Death Index, 1935-2014. Daily Advocate, 05/22/1992, page #8.