William J Alexander
Born: June 10, 1877 In New York, NY
Died: September 2, 1957

Sex: Male Eyes: Brown Height: 5' 11"
William Alexander was born on June 10, 1877 in New York, NY. Prior to enlisting, his occupation was as a driver and he was single. He enlisted on May 2, 1898 in New York City in Company F of the 69th New York Infantry Regiment, for a two-year period. He mustered in as a Private on May 19, 1898. He mustered out with his Company on January 31, 1899 in New York City. The Regiment never saw combat during the Spanish-American War, as it was first stationed in Florida then Alabama.
He died on September 2, 1957.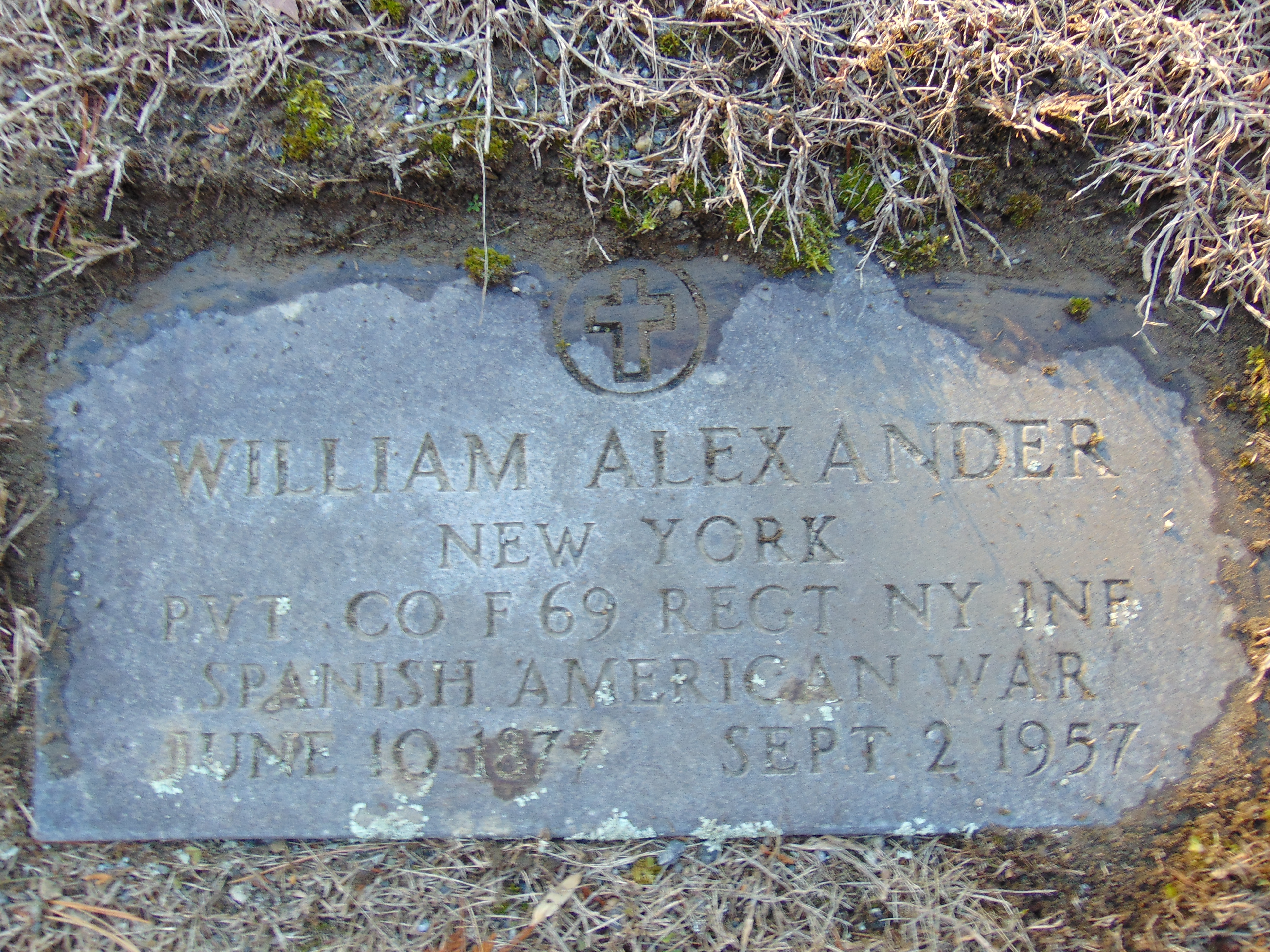 New York, Spanish-American War Military and Naval Service Records 1898-1902, page #19. New York State Division of Military and Naval Affairs, Unit History Project, 69th Infantry Regiment, page # 6. U.S. Headstone Applications for Military Veterans, 1925-63.