Reginald James Abrams
Born: September 23, 1923 In North Castle, NY
Died: April 30, 1985 In Armonk, NY

Sex: Male
Reginald James Abrams was born on September 23, 1923 in North Castle, NY to parents Lester and Frieda C. Sullivan Abrams. As per the 1930 and the 1940 U.S. Censuses, the family lived in North Castle. He enlisted in the U.S. Navy on March 8, 1942. He was released from service on January 10, 1946 with a rank of "CM2" which could be Carpenter's Mate 2nd Class or Construction Mechanic Petty Officer 2nd Class.
Post-war, he lived in Armonk, NY. No information is available on his post-war life. He died on April 30, 1985 in Armonk.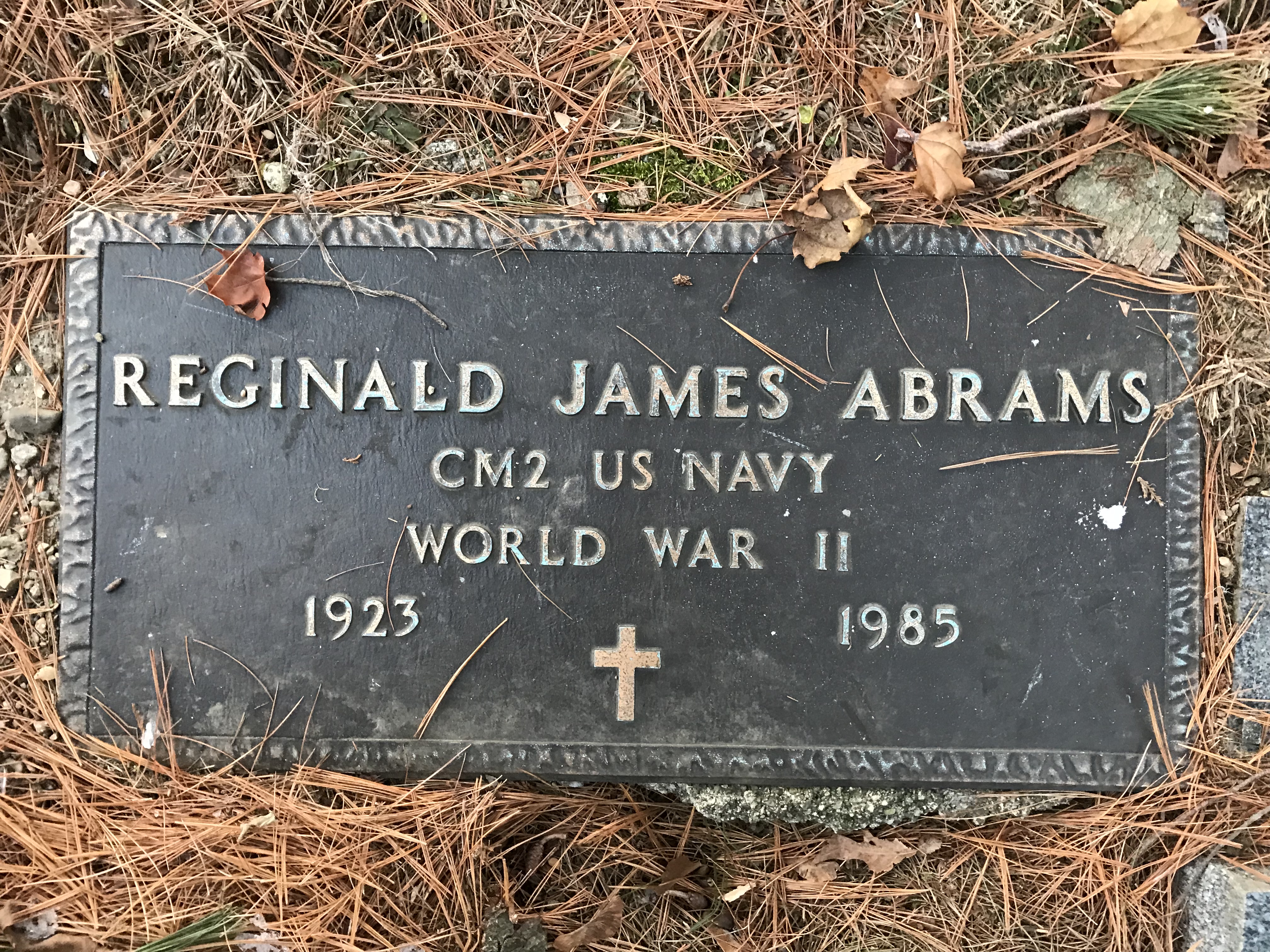 U.S. Social Security Death Index, 1935-2014. U.S. Department of Veterans Affairs BIRLS Death File, 1850-2010.