Joseph A Eisenhart
Born: July 24, 1819 In New York, NY
Died: November 13, 1887

Sex: Male
Joseph A. Eisenhart (a/k/a Isenhart or Izenhart) was born on July 24, 1819 in New York City to parents Nathan and Mary Wilson Eisenhart. Prior to enlisting, he was a shoemaker and married, living in North Castle, New York. He enlisted on December 29, 1863 in Tarrytown, New York in Company D of the 5th Regiment New York Artillery, for a three-year period. He mustered in as a Private on January 4, 1864. He received a $300 enlistment bonus.
He was discharged from the service for "disability" on May 1, 1864 in Baltimore, Maryland.
To trace Eisenhart on censuses it was occassionally spelled as Isenhart or Izenhart. In 1850, he was living in Cornwall, New York. In 1860, he was in North Castle as a shoemaker and married to Mary (maiden name unknown) and had a child, William. In 1870, Joseph Eisenhart lived in Ossinlng, New York and was a guard at Sing Sing prison. In 1880, he was once again a shoemaker.
He died on November 13, 1887. His wife received a widow's pension on May 12, 1891.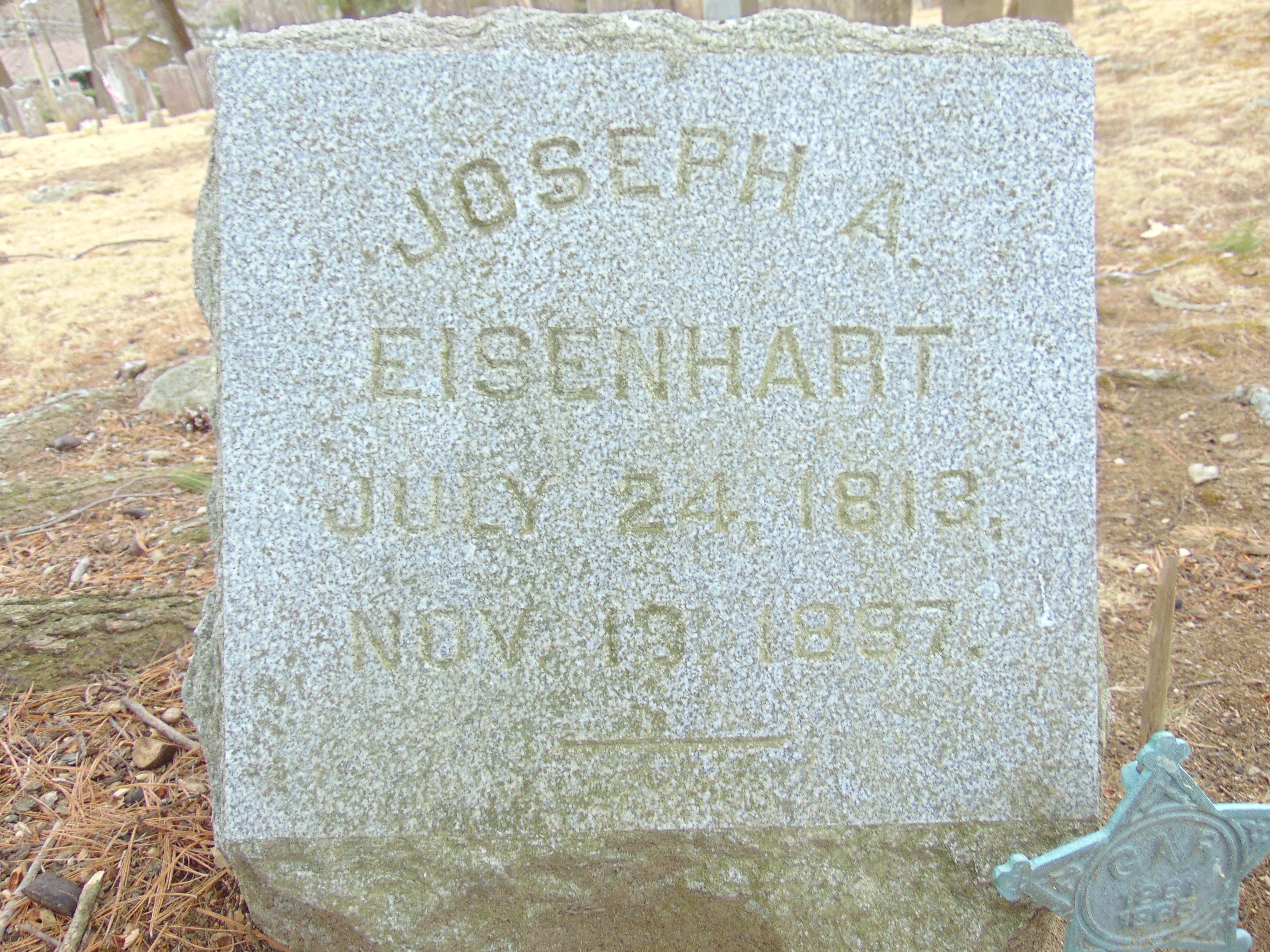 His tombstone reads "Eisenhart". He is on page 9 of the North Castle Town Clerk's roster and is M551/roII 42 on NARA, National Archives. Private Eisenhart does not have a WPA location, but he does have a Grand Army of the Republic marker. New York State Division of Military and Naval Affairs, Unit History Project, 5th Artillery, page #184.